Department for
Work &
Pensions
Spotlight on: Finance Apprentice
Hear about some of the work we do from Natasha, one of our Finance Apprentices at DWP.
Can you tell us what you were doing before you joined DWP?
My name is Natasha and I'm proud to work for DWP! I still feel like a bit of 'newbie' as I've been working in the Department for a year and three months, after having worked in the private sector for over ten years. With a BA (Hons) in Business Studies and MSc in Marketing Management, I worked for several years as a product manager in the financial services sector. I managed marketing campaigns and led commercial projects to drive income to the business. During this part of my career I had a couple of big life changes and ended up moving back home to the Fylde coast in the North West and applied for a job with DWP. I wasn't convinced about working in the Civil Service initially… However, I have nothing but positives to say about my role, the people I work with and career prospects at DWP!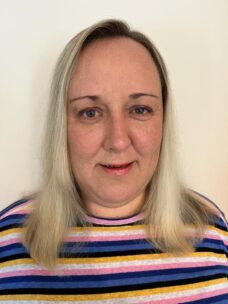 What is your role in DWP?
I started off as an Executive Officer within a small team responsible for finance planning for DWP directorates. It was quite a steep learning curve initially, but a good induction and regular support from my line manager really helped. Within ten months I was able to move into another finance role on a temporary promotion. My current role is a Higher Executive Officer within the in-year forecasting team. I am responsible for providing professional finance support to senior managers to help them make accurate and well-informed forecasting decisions. On a day-to-day basis I could be preparing accruals, producing month-end financial reports, leading meetings with senior managers to discuss month-end performance or even organising a face-to-face team event for 50 colleagues!
What's next for you?
I have started a CIMA Level 4 Apprenticeship – more study which I didn't think I'd ever do but it shows that DWP is invested in my career. I get support with study costs and time away from the day job to focus on my apprenticeship. There is always scope to learn new things and to make a difference and the flexible working is great. Going forward I think I'll be at DWP for years to come and will work towards becoming a fully qualified accountant.