Civil Service


How to write your CV
For some jobs you will be asked to provide a CV (curriculum vitae) as part of your application.
Your CV
Your CV is a document that allows you to summarise your education, work history, skills and experience which relate to the job you are applying for.  Your skills and experience will be scored against the essential criteria in the job advert so make sure your information is relevant to the job. 
Your work history can include paid work, volunteering work and/or work experience through school or college. You can also mention experience you have from in school, college or hobbies and clubs you have been involved in.  For example, if you helped organise a school trip or arranged a charity event you can highlight the skills you used.
Remember your CV is a chance to sell yourself.  So if you're telling us about your employment history, don't just tell us where you worked, and for how long. Tell us what you did there and what impact you made.
When applying for jobs in the Civil Service you will be asked to enter information from your CV on to the online system.  The easiest way to do this is to copy and paste the relevant parts of your CV into your application.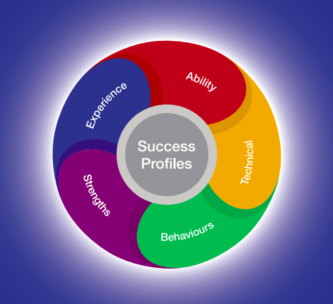 Have you watched the video that tells you what you'll need to provide throughout the assessment process with supporting guidance on each step?
Back to Success Profiles
Return to our list of Success Profiles information to watch the guidance video and see tips on how to write your personal statement.
Back to Success Profiles