HM Revenue
& Customs

Blogs from Customer Strategy & Tax Design
Read about what it's like to work within Customer Strategy & Tax Design in our 'Day in the life of...' blogs.
A day in the life of...
Alison - Policy Profession
As one of the leads on a policy and technical team in HMRC, I'm lucky enough to support some highly skilled professionals whose work covers Capital Gains Tax, the Economic Crime Levy, Residential Property Developers' Tax and parts of the Government's agenda to address the cost of living crisis.
Yesterday, I reviewed submissions from my team to the Solicitor's Office on two complex technical questions. I also made sure we were on track to develop policy options around a new Government scheme. I then agreed with another team leader how we could best collaborate to answer urgent queries from Ministers and Special Advisors in the run up to the next budget, and decided how to resource work by reviewing some draft regulations.
At the same time, my team were undertaking research on a new policy idea, liaising with other departments to understand and inform them on the tax implications of some of their plans, and handling numerous questions where HMRC colleagues needed their specialist advice.
The work we do is fundamental to help HMRC's role in funding the UK's public services, and to help the Government develop new tax policies to deliver its objectives.
Our jobs are full of opportunities to learn and develop, and as a team we all support, learn and care for one another, both in our professional skills and as fellow human beings.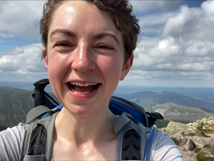 Dave - Finance Profession
I am one of several Finance Business Partners in Customer Strategy & Tax Design (CS&TD) that provide a professional business partnering service to the Director General, Directors and over 3,000 staff in CS&TD. Sitting at the heart of decision making, we provide insight and financial support to ensure that business decisions are made with the fullest possible understanding of the finance, performance, and risk implications.
As part of a team of highly skilled financial professionals, one of my roles is to ensure that CS&TD's Group priorities and core work are fully resourced. I recently worked with Directors and their teams to develop the Group's Spending Review plans for the next three years. Through our collaborative work we successfully secured the funding to ensure the Group is in a good place to deliver on our ambitious plans, including new investment to progress work on the Tax Administration Strategy and strengthen our policy and analytical capabilities.
CS&TD is such a broad and diverse business area that sits at the heart of HMRC, our work in the Finance team is challenging but brings with it lots of excitement and opportunities. As CS&TD leads on delivering HMRC's vision to be a trusted, modern tax and customs department, you will have a great opportunity to play a key role in the work to shape the future of HMRC. It's a great place to work with lots of opportunities to learn and further a career in finance.

A great place to work
We're committed to creating a great place to work for all our colleagues. Our aim is to make a fulfilling career at HMRC accessible to you. 
Find out more about HMRC
Discover more about what we do, our business areas and life at HMRC.
About HMRC
Back to Customer Strategy & Tax Design
Find out more about Customer Strategy & Tax Design (CS&TD) and the work they do.
Back to CS&TD