Why Choose a Civil Service Apprenticeship?
An apprenticeship puts you in a paid position whilst allowing you to study for professional accreditation. Once you complete your apprenticeship you will have all the relevant knowledge to progress in your chosen field.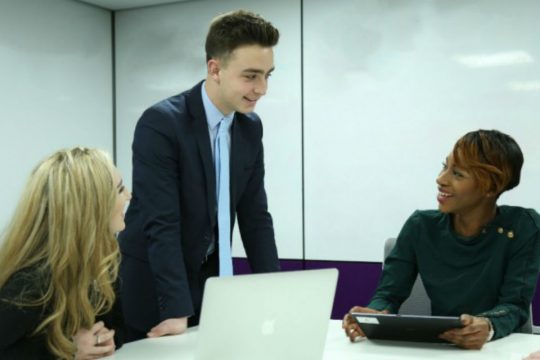 We have seen a fantastic uptake on apprenticeships throughout 2022 with over 8,000 people starting an apprenticeship qualification in the Civil Service. Being a Civil Service apprentice gives you the opportunity to shape the decisions that impact our lives and deliver the public services upon which we all rely.
Find a Civil Service Apprenticeship in the Civil Service Jobs portal. You can sign up for apprenticeships alerts tailored to your skills and experience at the Civil Service Jobs portal (note - you will need to create an account in the Civil Service Jobs portal to sign up for apprenticeships alerts).
Being an Apprentice
Being a Civil Service Apprentice means joining a community of passionate and engaged people all committed to improving the lives of people across the UK. You might be working to support delivery of frontline services that are critical to members of the public, helping to shape government policy on any number of topics or working in one of our corporate services to provide the right tools and expertise to other Civil Servants.
You will also receive high quality learning and development as part of your apprenticeship and have the chance to work alongside experts in the field as you put your learning into practice. You will finish your apprenticeship as an accredited professional able to progress your career in your chosen field. Hear from some of our Civil Service Apprentices about their experiences and how they are helping them progress their careers.
Your apprenticeship is not a journey you make alone. You will have support every step of the way. Your line manager and your talent coach will support you to build your capability as you gain experience in your role. You will also be part of a Civil Service apprentice community of around 18,500 people who will be on the same journey as you.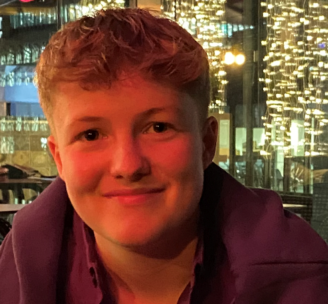 I knew I wanted to get an apprenticeship, this was an easy choice as you can gain relevant qualifications whilst getting experience in the working world. This has put me ahead of my peers as I have been able to complete both learning and a 9-5 job whilst collecting a wage packet.
The Civil Service Apprenticeships Offer
Civil Service apprenticeships are are great way for anyone who wishes to work in areas which make a real difference to UK society with the added bonus of being able to 'earn while you learn'.
Higher and Degree apprenticeships are available at levels 4 to 7. They combine work with study and may include a work-based, academic or combined qualification or a professional qualification relevant to the industry. Levels 4 and 5 are equivalent to a Higher Education Certificate/ Diploma or a Foundation Degree, level 6 is equivalent to a Bachelor's Degree and level 7 is equivalent to a Master's Degree. You can find out more about the opportunities, progression and benefits of gaining a Higher or Degree Level Apprenticeship here . Some government departments may also offer level 2 apprenticeships (equivalent to GCSE) and level 3 apprenticeships (equivalent to A level). As a final tip, you could increase your confidence in making applications for Civil Service apprenticeships (and job) opportunities by visiting our 'How to Apply' page.
Civil Service Apprenticeships are applicable for:
Anyone that meets CS nationality rules
(further restrictions apply)
any age from 16 years+,
from any background,
across a range of qualifications,
across the UK.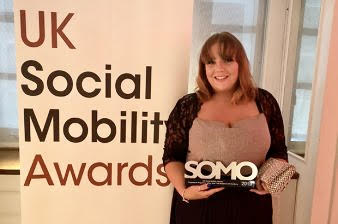 Apprenticeships aren't just for teenagers, and age is no barrier. When mum, Nikki Hanmer, 27, wanted to change career, she set her sights on a Level 4 (Diploma) Civil Service Apprenticeship in HMRC and hasn't looked back.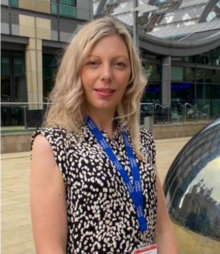 Hear from Sonia Pawson, Director of Government Skills and Head of Occupational Psychology Profession as National Apprenticeship Week 2023 commences.