Civil Service


What are Civil Service Behaviours?
The Civil Service Behaviours are one element of the Success Profile.
Behaviours
The Civil Service Behaviours are one element of the Success Profile. These are the things that people do that result in effective performance.  An example of a Civil Service behaviour is 'Making Effective Decisions'.
For some jobs you will be asked to consider the specific behaviours that are important for the job (these will be detailed in the job advert). Behaviours can be assessed in a number of ways and at various stages of the recruitment process.  At the application stage, you may be asked to give examples of how you have demonstrated a particular behaviour. This might be at work or somewhere else such as work experience, volunteering or in connection with a hobby.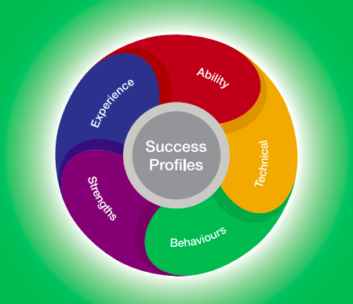 How to provide evidence of a behaviour
Please take your time to read and understand the Civil Service Behaviours.  This will provide you with an overview of the behaviours and give you a greater understanding about what we are looking for in the job. 
Think about everything you have done and achieved which relate to the specific behaviours you are being asked for. The more recent your examples the better, but you don't necessarily have to make all your examples work related. You can also include achievements from outside work, for example in a voluntary capacity. You must choose examples that enable you to describe specific things you did, not what your team did or what your work area did. Think of examples that: 
clearly demonstrate the behaviour and the details that underpin it. 

will allow you to explain in some detail what you personally did

had positive results, although less successful examples can be used if you can demonstrate the lessons learned and how errors would be avoided in future
Using the STAR model (Situation, Task, Action, Result) may help you present your evidence.
Back to Success Profiles
Return to our list of Success Profiles information to watch the guidance video and see tips on how to write your personal statement.
Back to Success Profiles