Department for
Work &
Pensions
Spotlight on: Finance Business Partner
Hear from Tanzila about life as a Finance Business Partner at DWP.
Tell us a bit more about your role
I am a Finance Business Partner (FBP) supporting Retirement Services in DWP. I get involved in a wide variety of projects, ranging from high profile correction activities through to day-to-day finance support for my dedicated operational area. The role, dare I say it, is exciting - giving me something different to get involved in all the time. It's never a dull day as an FBP, there is always something going on and no two days are ever the same!
I also get the opportunity to work with a range of stakeholders, both internal and external to DWP, as well as senior finance colleagues, sometimes having to support responses to ministerial requests. It's a very exciting place to be and takes you right out of your comfort zone – which is where you will find the most personal development.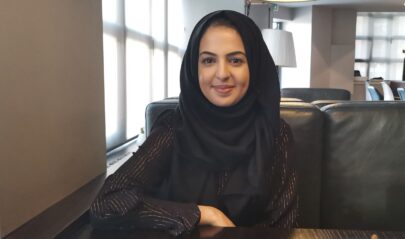 Has this role opened up any other opportunities?
Through my career in the Civil Service, I have had the opportunity to become a qualified chartered accountant (ACCA). DWP continues to provide me with opportunities to further develop my technical knowledge as well as training courses designed to develop softer skills that are equally essential in the workplace.
DWP is a large government department and there are always a host of opportunities available. One of the great things about Finance in DWP is that there are opportunities for temporary promotions or secondments which provide you with the chance to capitalise on your strengths, work on areas which require development and challenge yourself to keep progressing your personal skillset, to become better at what you do. There's always room for improvement and DWP Finance is not short of opportunities to be able to do just that.
What's next for you?
Having started my Civil Service finance career as an Executive Officer and progressing through three grades in seven years to reach Grade 7, I have been presented with several amazing opportunities to develop myself and advance within the workplace. I plan to continue my journey within the Civil Service to become better at what I do, develop my personal skillset and gather more experience as a finance professional.