Civil Service


Government Security Cyber talent schemes
Government Security has roles to suit everyone from school leavers, those looking to develop their skills further to those interested in a career change. We are looking for people of all backgrounds, all cultures, all experiences – all keen to protect the UK.
What is the role of our Cyber Apprentices and Fast Streamers?
Our Cyber Apprentices and Fast Streamers work within the Government Security Profession across government departments as they develop their skills and understanding of cyber. Our programmes offer unlimited career potential which enables them to take charge of their own career journey.
Cyber Apprentices will work towards developing deep technical skills throughout their programme and beyond to become recognised cyber experts.
Fast Streamers will join our flagship leadership development programme which will provide the necessary skills to reach the very highest levels of the Government Security Profession.
Both our Apprentices and Fast Streamers are challenged and stretched from the outset and will be able to apply their skills and learning in a variety of contexts. You can find out more about the schemes we offer by selecting the schemes below.
Government Security Cyber Apprenticeship (Level 4) 
Government Security Cyber Degree Apprenticeship (Level 6)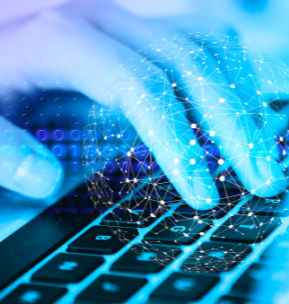 I've always found cyber interesting and I wanted a job which made a difference to society. That is why I joined Government Security. I work in Threat Intelligence, identifying potential vulnerabilities in products and services, keeping the department safe from threat actors trying to exploit them.
Reasonable adjustments
We are committed to making reasonable adjustments in order to support disabled job applicants and ensure that you are not disadvantaged in the recruitment and assessment process.
Reasonable adjustments could include: allowing extra time during selection tests; ensuring that information is provided in an accessible format or; providing training.
Civil Service Departments
There are hundreds of departments and agencies that make up the Civil Service. Whatever your passion, there's a department that will be the perfect match for your knowledge and talents.
Find the right department for you