The public face of public service
We span a huge variety of roles and work across numerous government departments, including but not limited to; Cabinet Office, Department for Work & Pensions, Foreign & Commonwealth Office, HM Land Registry, HM Revenue & Customs, Home Office, Office for National Statistics, Ministry of Defence, Ministry of Justice, Public Health England, Department for Exiting the European Union.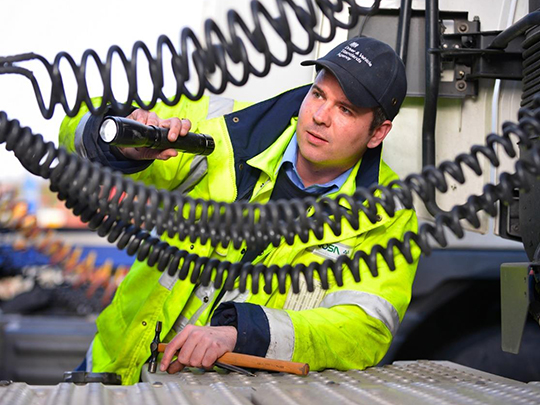 You will find Operational Delivery staff in all parts of the Civil Service.
Don't just take our word for it, why not have a listen to Robert Gillies explaining what ODP means for him.
Our People
Our roles are varied and skilled, ranging from prison officers, data analysts and insolvency clerks to passport issuers, benefits claim processors, Border Force officers and many more. As ODP professionals we either work directly with the public, or we support colleagues who do.
We aim to provide efficient, trusted services designed around user need to deliver improved outcomes for the country. We need effective leaders who are inspiring, confident and empowering and who live our values. They will lead skilled people who are high-performing, adaptable and take personal responsibility.
We help to make the Civil Service a great place to work for everyone. To be inclusive, flexible, modern and connected, sitting at the heart of a wider public service.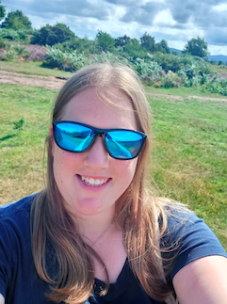 For me, ODP is about being part of the important work of encouraging others to take advantage of all the learning and development opportunities we have available so everyone can reach their full potential, achieve their goals and continue to provide high quality service to our customers
Working in ODP
Working in ODP you can do a huge range of jobs. There are hundreds of different roles within the profession so to make it easier to identify your role when you join, we break down the profession into six Skills Families. Skills Families are how we group certain roles together. By doing this, we can then offer the right learning and development to the right person, so it's easier to find what you need.
Being ODP
'Being ODP' will help you develop, progress and feel part of a thriving community; helping you to achieve our vision of role-modelling exceptional Operational Delivery.
We can help you develop at any stage of your career. Whether you are looking at progressing or want to learn new skills to help deliver even better customer service in your existing role, we can help.
We help you progress and become leaders of the future by offering ways to advance your career. And that's not all. We also help departments to find the most talented amongst you, to make sure our best people are in the right place at the right time.
As a member of the largest professional community in government, you are able to develop conversations both within and across departments, so you can share your knowledge and experience and learn from others. This helps our profession to continuously improve and gives you more opportunities to think about how you can develop your career in ODP.
Our people make our profession. Together, we create and deliver exceptional services to citizens. We develop effective leaders who are inspiring, confident and empowering and who live our values. Our profession is inclusive, flexible, modern and connected, sitting at the heart of public service delivery.
One example of ODP's commitment and ability to respond to demands is the Surge and Rapid Response Team (SRRT). They support central Government departments and agencies to manage predictable peaks in service demand, and to respond to unexpected crises within the scope of ODP.
If you're interested to find out more about our offer and the Skills Families within ODP, we would like to invite you to watch our latest learning product. In a matter of minutes, we hope to walk you through Your Learning Map, part of our wider offer to showcase some of the learning that will be available for you.
You can also learn more about the Operational Delivery Career Framework here.
Our Skills Families
Help and Advice
Case Ownership
Safety and Enforcement
Validation and Compliance
Operational Design and Support
Leadership and Management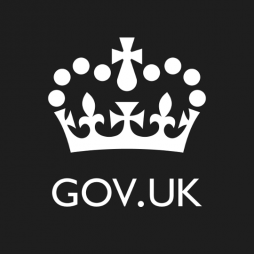 Review our latest recruitment campaigns to find opportunities to become part of our cross government community. You can also sign up for new vacancies alerts tailored to your skills and experience in the Civil Service Jobs portal (note - you will need to create an account in the Civil Service Jobs portal to sign up for job alerts).