HM Revenue
& Customs

Project Delivery
Find out about some of the skills needed and work involved to complete projects within Customer Strategy & Tax design.
Project Delivery Profession
The Project Delivery Profession provides a route to gain professional skills, recognition and a community of colleagues to network and share experiences with.
There are many roles in the Project Delivery Profession, all varied and interesting, including:
Leads and manages the project and the project team on a day-to-day basis. The Project Manager is responsible for driving and overseeing the delivery of the project to ensure that the objectives are clearly defined and achieved within the agreed time, cost and quality constraints. The Project Manager has a key role in project governance and working with stakeholders, to ensure the agreed project outputs are delivered to enable benefits to be realised.
The Project Support Officer
Enables the smooth running of the project by supporting the Project Manager through the operation of project management processes, and the co-ordination of business management actions and activities on their behalf.
These roles use transferable skills, such as strong organisational skills, accuracy, time management and collaboration. It is key to be able to establish and develop productive relationships with internal and external stakeholders, and to adapt to changing circumstances and adverse situations while remaining calm and maintaining performance. Other skills needed for the Project Delivery Profession are learned, such as planning, analysis or delivery methodologies.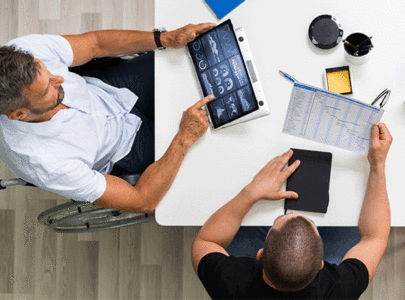 Project work within Customer Strategy & Tax Design
Depending on the size and scope of the project, tasks to be completed may be simple or elaborate, but all projects can be broken down into objectives and what needs to be done to achieve them.
Project work is varied and entails:
Financial management
Resource management
Benefits realisation
Stakeholder management
Risks & issues
Governance
Reporting and planning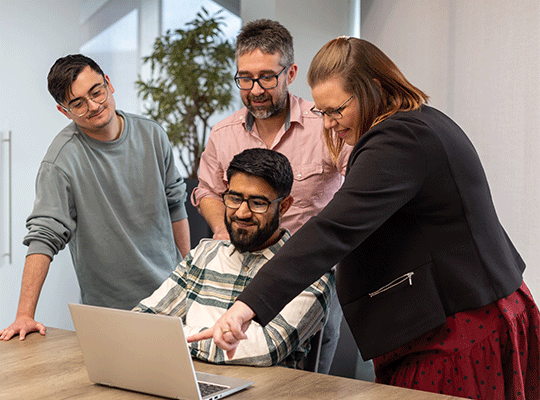 Project Delivery learning and development
Project Delivery professionals have access to learning and development that builds the capability of project delivery across HMRC.
Members of the Project Delivery Profession are encouraged to study for a professional qualification that is knowledge-based and relates to their work.
Across Government, Project Delivery professionals apply to be accredited by the Infrastructure & Projects Authority (IPA, part of Cabinet Office) giving them a licence to practice from foundation to master's level.
Find out more about HMRC
Discover more about what we do, our business areas, and life at HMRC.
About HMRC
Back to Customer Strategy & Tax Design
Find out more about Customer Strategy & Tax Design (CS&TD) and the work they do.
Back to CS&TD