Department for
Work &
Pensions
Our careers
The Department for Work and Pensions is one of the biggest government departments, delivering vital services to some of the most vulnerable people in society. To make this happen, we need many different professions to work together.
Pick your career path
The sheer size and scale of DWP means that there are plenty of opportunities for development, learning and progression throughout your career. We offer entry level roles in most of our professions, including via apprenticeships, T-Levels, Civil Service Fast Stream and internships. As you build on your experience, we offer plenty of development opportunities to try out different work, and internal talent schemes to help build the skills and confidence to progress right up to and including the Senior Civil Service.
See below our range of professions.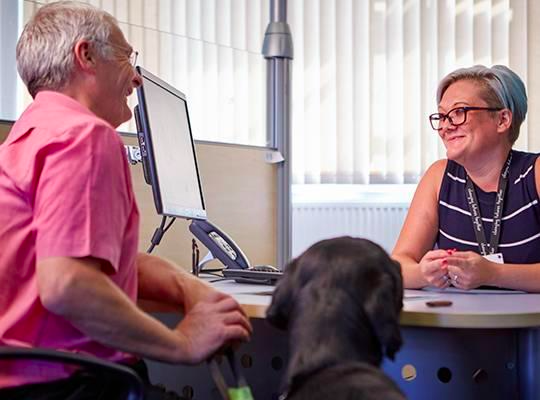 Operational Delivery profession
At the heart of what we do, our service delivery colleagues provide all our vital services to our customers. If you decide to join us you will be part of the Operational Delivery profession.
You could be working in one of our Job Centres helping move people into work or dealing with allowances or benefits in one of our service centres, as well as many other opportunities to work on the front line, for example in child maintenance or retirement services
Our child maintenance colleagues help separated parents make financial choices to provide for their children; offering statutory assessment, collection and enforcement services where needed.
Our retirement services colleagues do important work; including administering State Pensions and Pension Credit, delivering bereavement services and making cold weather payments.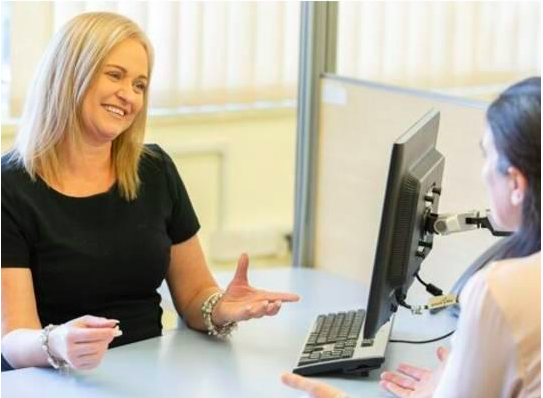 We have many professions to choose from
Whatever your interests or skills, we have a range of roles across our organisation including:
Analysis: Our analysts develop DWP's evidence base and provide analysis that helps us make the best decisions on the services we deliver.
Commercial & Procurement: Our commercial colleagues ensure we get the best value for money for the public, whether you are working on managing suppliers, performance, or contract management as well as in a generalist team.
Communications: Communications provide high quality content via multiple channels to support DWP's work which is often featured in national news.
Counter Fraud and Compliance: Protecting public services and tackling crime is the priority in this profession, if you join us you could be working on investigations, ensuring compliance, or supporting debt management.
Finance: Our finance colleagues ensure taxpayer's money is spent effectively, delivers value for money, and strengthens public trust through finance business partnering or financial control. 
Human Resources: Our human resources colleagues provide a range of services to the business with a focus on getting the right people with the right skills, in the right place at the right time to deliver our services. They  support diversity and inclusion, learning, talent management and a whole range of other priorities.
Occupational Psychology: Our psychologists help support people into work at a local and national level, with a particular focus on helping disabled people and those with physical and mental health conditions progress into work. They provide targeted support to a group of customers, help solve policy problems and organisational challenges. 
Policy: Our policy professionals are key to shaping policy that delivers our government's objectives. No two policy roles are the same, for example you could be working on policy for disability and health, or housing and fraud. 
Project Delivery: Leads on innovative projects to continuously improve how we do things and deliver our services; it is an exciting profession where you could be working on a range of projects including Universal Credit, Scottish devolution or retirement provision.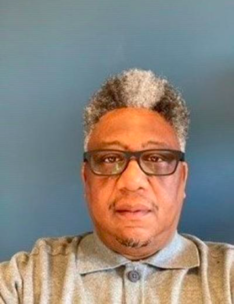 I am proud to be part of two externally recognised professions: the Government Counter Fraud Profession and the Operational Delivery Profession. For me, working with such a variety of highly skilled, diverse and dedicated people is extremely motivational and rewarding.
Locations
Our front-line services are delivered from many locations across the UK.
For corporate roles, we have hub locations which are in Birmingham, Blackpool, Cardiff, Glasgow, Leeds, London, Manchester, Newcastle-upon-Tyne and Sheffield.
Ready to apply?
DWP Digital
There are lots of opportunities to develop your career whether you are interested in digital and technology jobs in engineering, DevOps, agile delivery, data, product design, or if you are starting out in your tech career with one of our digital apprenticeships. 
Want to help build and transform some of the UK's biggest digital services? Find out more about DWP Digital
Government Property, Estates and Security
Our estates colleagues shape our workplaces and lead on delivering sustainability for the future. If you decide to join us, you could be working on a range of energy efficiency projects, or working to improve biodiversity on our estates.
A career in protective security offers the opportunity to develop skills and experiences across a range of specialist domains in a supportive learning environment. From working with technology and processes that are at the industry cutting edge, to protecting people, buildings, services, and systems that serve the most vulnerable in society, the DWP security profession works at a scale and level of complexity rarely found in other organisations.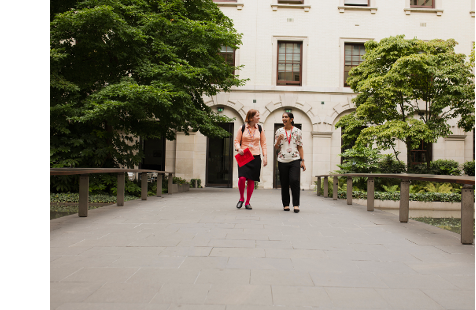 Have you picked your career path? Take a look at the professions page for more information.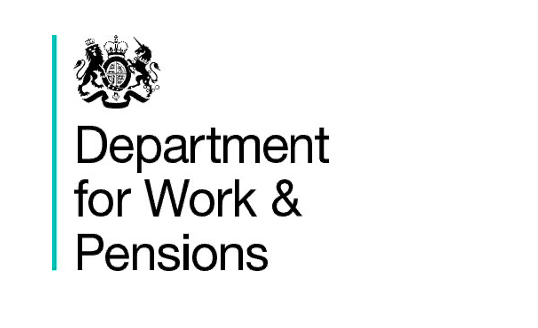 We have exciting, challenging and rewarding roles available across DWP. Find out more about these vacancies here.