Digital Secondment Programme
The Civil Service is looking for digital professionals to be seconded into government to join us in transforming our digital services.
About the programme
The UK Government is committed to creating a modern civil service equipped with the skills and capabilities needed to deliver excellent public services for citizens across the UK.
We have launched an exciting Digital Secondments Programme which offers a range of  interesting opportunities in a variety of architecture and data engineer roles across government.
We are seeking talented data architects, technical architects and data engineers to join this cohort of the programme. You will work with experienced civil servants and subject matter experts within government to tackle unique and large scale challenges.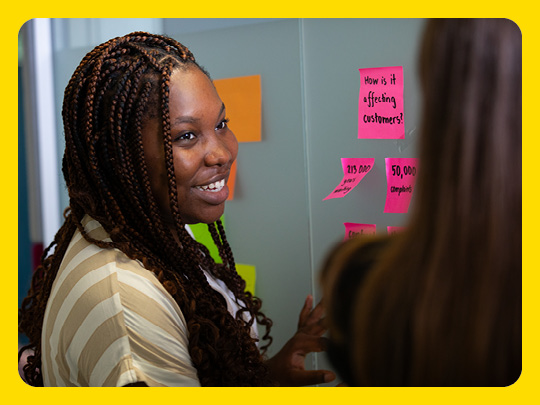 How do secondments work?
You would continue to be employed by your existing employer and your continuous employment at your home organisation would be unaffected. Your salary and benefits would remain unchanged and you would continue to be paid by your existing employer. We will offer to reimburse your employer your salary costs.
There are occasionally circumstances where the secondee's employer may agree not to be reimbursed for the salary costs, or may be partially reimbursed, for example where the secondment is very short.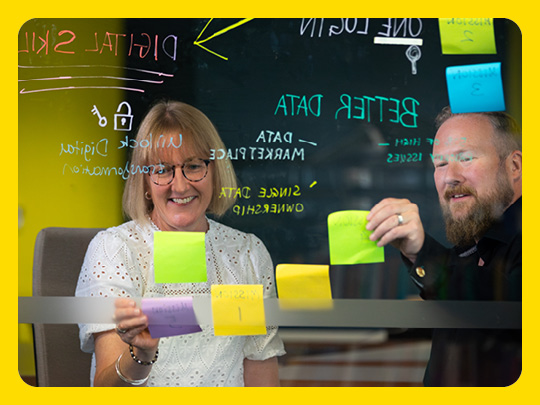 The Digital Secondments Programme offer distinct opportunities
Talent development – an excellent skills development offer which will enable you to develop your digital, leadership skills and capabilities.
New perspectives – a targeted way for partnering organisations to support individuals with specific knowledge and technical expertise for a time limited period, and to welcome new perspectives and challenge conventional thinking.
Growth – professional growth through the expansion of networks and communities of practice.
Career development – valuable career development via the opportunity to lead and manage in a different operating environment context outside of your immediate organisation.
Who are we looking for?
If you are a data engineer or a technical, data, security or infrastructure architect and would like to experience working in Government Digital and Data we would love to hear from you. For more information on the skills required for the different digital roles in government please visit the Government Digital and Data Capability Framework.
Our goal is to leverage the potential of technology and data in order to enhance public services. We're seeking the best digital and tech talent from industry and academia to help us accelerate the adoption of cutting-edge approaches. We are interested in candidates who have a background in digital and other specialisms such as technical architects, data engineers and data architects to name a few.
We welcome interest from other digital disciplines too. Please get in touch with us to discuss further.
Interested?
If you are an applicant or home organisation that would like to be a part of the programme please email ddat.talent@digital.cabinet-office.gov.uk
Contact us
Should you require any further information please contact ddat.talent@digital.cabinet-office.gov.uk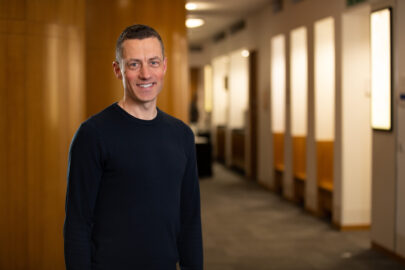 Help shape the future of public service through our Digital Secondments Programme. Join the digital team transforming government services, elevate your career, and play a key role in driving innovation with purpose.
We have various digital roles available including:
● Head of Architecture
● Senior Manager (cyber focus)
● Senior Civil Servant (with a focus on digital, data and technology and technical architecture)
● Data Engineer
● Data Architect
● Head of Enterprise Security Architecture
● Service Owner - Technology and Architecture
● Service Owner - Cyber Security
Grade: Deputy Director and Senior Manager level.
Organisation: Secondments are available in many department across government including the Foreign Office, Land Registry, Department for Trade, Office for National Statistics, Home Office, HMRC
Locations: The location you will be based at will depend on the organisation you are matched to. We will work with you to understand your preferred location.
However most roles are hybrid roles with a mix of home working and within your office location. There are various office locations* across the UK including London, Manchester, Cardiff, Darlington, Nottingham, Ipswich, Newcastle, Edinburgh, Croydon, Exeter, Birmingham and Leeds.
*Subject to the department's location you are matched with.
Duration of secondments: Up to 12 months
Get in touch to discuss what this may mean for you or your employer.
Civil Service Departments
There are hundreds of departments and agencies that make up the civil service. Whatever your passion, there's a department that will be the perfect match for your knowledge and talents.
Find the right department for you