Ministry
of Justice

Unlocked Graduates Leadership Development Programme
Unlocked Graduates is working to break cycles of reoffending by identifying brilliant people and supporting them to spend two years improving our prison system from the frontline. The skills and experience you gain leading reform will make you stand out from any crowd.
Skills that go far
Unlocked Ambassador Nathan gained key skills during his time at Unlocked. He's now applying those skills at a policy-level working for central Government.
Opportunities with Unlocked
In previous years, Unlocked Graduates has been one of a handful of elite, frontline graduate schemes recognised by the Civil Service Fast Stream. Anyone who managed to get a Fast Stream place was allowed to defer their start date in order to get the amazing frontline experience offered by Unlocked. Even with the Fast Stream suspended, the Unlocked programme and the prison service are a great way into the Civil Service.
Following their two years on the programme, many Unlocked Ambassadors have gone on to work across the Civil Service, in the Ministry of Justice, Department for Education, Foreign and Commonwealth Office and more.
Participants on Unlocked can choose for their second-year project to have a policy lens as these are shared with their prison governor and with officials at the Ministry of Justice. This offers the chance to have a system-wide impact across the country –
contributing to a unique body of knowledge developed by prison officers on the frontline in prisons.
Unlocked offers a number of work placements in the Ministry of Justice and HMPPS during the second year for those participants who are particularly interested in how policy is developed. This is part of a wide range of different work placements we provide.
Hear from Emily, a previous participant who went from Unlocked to the Civil Service Fast Stream.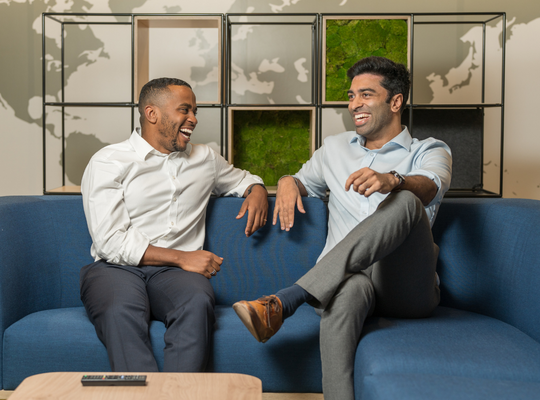 The Programme
The Unlocked Graduates leadership development programme offers a wide range of benefits. We have been in the Times Top 100 jobs since 2019 when we were the highest new entrant. Our programme comes with the following comprehensive package of benefits:
Starting salary £28,000-£34,000 (dependent on location)
Ongoing mentoring and continuing professional development
Work placement opportunities with employers outside the prison sector
Fully-funded, bespoke Master's degree focused on leadership and rehabilitation
Opportunity to influence Government through policy writing
Further career opportunities in a range of industries, including government and public policy, law, consultancy, and many others
Deferred entry partner with the Civil Service Fast Stream
Preferential access to corporate partner schemes
Career support after programme is completed
Opportunity to experience different prisons through the Prison Exchange programme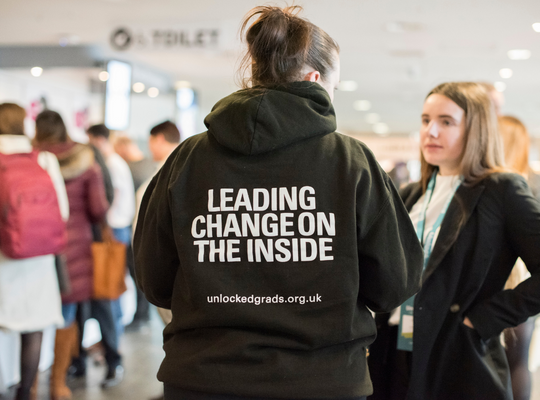 The Application Process
Our selection process is designed to test your potential at being successful on our two-year Leadership Development Programme and driving social change in your future career.
Once you are registered, you can complete the first part of the process which offers a real insight into the job role of a prison officer and what life is like on the Unlocked Graduates programme. There are a total of 15 fictitious scenarios that are based on real experiences of people on the programme and it will take approximately 15-20 minutes to complete. It does not require any preparation or knowledge of the prison system.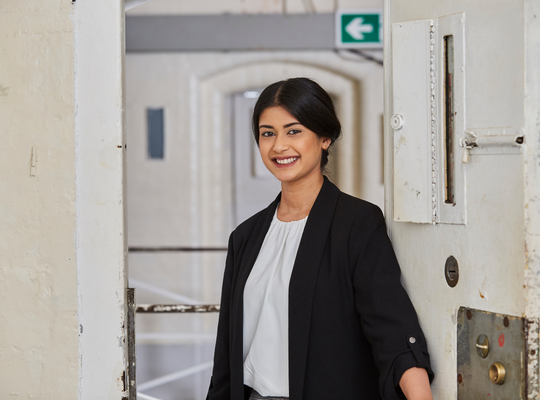 Video Interview
If you successfully pass the first stage you will be emailed a video interview link. This stage gives you an opportunity to demonstrate our key attributes and why you would be great on the programme. You will not speak with anyone directly; instead, you will answer pre-recorded questions from the comfort of your own home at a time that suits you. You have seven days to complete this interview and it should take around 15 – 20 minutes.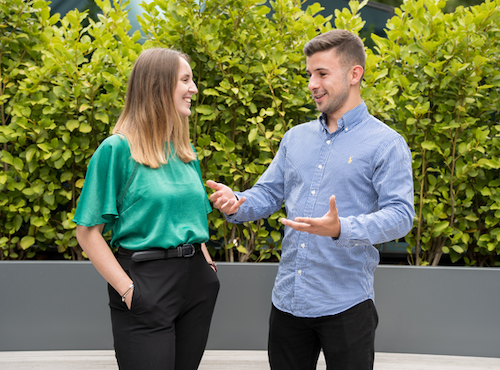 Assessment Centre
If your video interview is successful, you will be invited to a virtual assessment centre. These will run from November and you will be offered a number of dates to choose from.
The assessment centre will take approx. 3-4 hours. You will be evaluated according to the attributes by our team of trained assessors, including experienced prison officers and ex-prisoners. Throughout the day we will also be looking for evidence of your professional conduct and time management.
At the assessment centre you will complete a number of activities. These are designed to assess you against the attributes that we look for in candidates and also to give you an insight into the role of a prison officer and the Unlocked Graduates programme.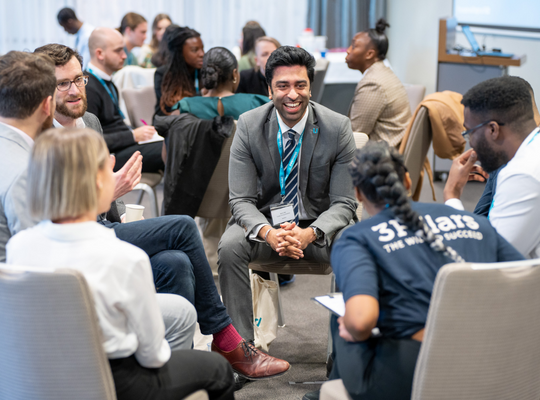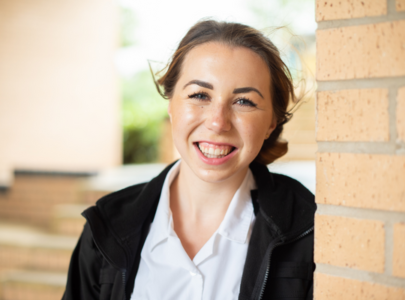 My placement on the Unlocked programme allowed me to understand how operational and non operational staff work together to reach the HMPPS goals of reducing reoffending. It's been an absolute privilege to sit in with Director Generals and gain a real insight to what's going on from the very top.
On-the-job support
Throughout the two-year programme, you will receive over one hundred hours of mentoring and supervision from a highly experienced mentor. Mentors are seconded to Unlocked for the duration of the programme as a Mentoring Prison Officer.
Beyond the Programme
Once participants complete our two-year leadership development scheme, they become Ambassadors of the Unlocked Graduates programme. Hear how Unlocked Ambassadors continue to contribute to the Unlocked Graduates mission to break cycles of reoffending. Using their exceptional leadership skills and frontline experience to impact systemic changes in prisons, the wider criminal justice system, and beyond.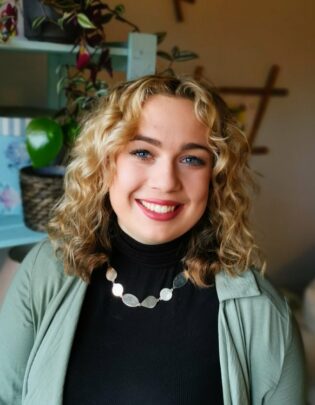 "It's invaluable to have that frontline knowledge. You have a unique insight into a world that no one knows." - Emily Arthorne, 2019 cohort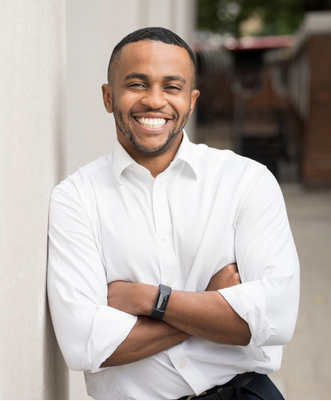 Unlocked Ambassador Nathan White shares his experiences and teachings from his time on the Unlocked programme.
Apply now to Unlocked Graduates
Applications for the Unlocked Leadership and Development Programme's 2023 cohort have now closed. Applications will reopen in the autumn this year, ready for you to start your leadership journey in September 2024.
Unlocked
Civil Service Departments
There are hundreds of departments and agencies that make up the Civil Service. Whatever your passion, there's a department that will be the perfect match for your knowledge and talents.
Find the right department for you