Intellectual
Property
Office
Recruitment Support
Recruitment at the IPO isn't just about getting the right people in the right job, we make sure to deliver for all our customers by taking a One IPO approach and working collaboratively with recruiting line managers, internal and external stakeholders, and listening to the needs of our applicant base.
Information for Candidates applying to work in the Civil Service
At IPO we recruit through Success Profiles, which is a blended approach to recruitment where assessment is based on a combination of: Strengths, Behaviours, Experience, Ability and Technical.
Inclusive recruitment schemes and initiatives
Disability Confident interview scheme (DCS)
The Civil Service embraces diversity and promotes equal opportunities. We run a Disability Confident interview scheme for candidates with disabilities who meet the minimum selection criteria for the job.
To be considered for an interview you must:
have a disability 

defined by the Equality Act 2010

provide evidence in your application that you meet the minimum criteria in the job description

meet all of the qualifications, skills or experience defined as essential.
The application form will ask if you want to apply under the Disability Confident scheme.
A Great Place to Work for Veterans initiative
We offer veterans who meet the minimum standard on each of the job's essential criteria the opportunity to go directly to the next stage of selection.
If you have completed at least one year in Her Majesty's Armed Forces (as a Regular or Reserve) and are in transition from the Armed Forces, or no longer a member, you can apply for roles in the Civil Service under the Great Place to Work for Veterans initiative.
The application form will ask if you want to apply under the Great Place to Work for Veterans initiative.
Redeployment Interview Scheme (RIS)
Under this scheme, Civil Service employers can offer an interview to a fair and proportionate number of civil servants who are at risk of redundancy and who meet the minimum job requirements.
For example, you may be at risk if your work area has launched a voluntary or compulsory redundancy scheme that you're eligible for, or you are aware that your employer has begun consultation on how to reduce staff in your immediate team or work area.
To be considered for an interview, you must:
have good reason to believe that you are likely to be made redundant in the near future

have demonstrated in your application and testing stages that you meet the minimum job criteria detailed in the person specification

be applying for a job at the same grade as, or lower than, your current job
The application form will ask if you want to apply under the Redeployment Interview Scheme.
Fair and open Prison Leaver Scheme 
This initiative is different to the Great Place to Work for Veterans scheme or the Redeployment Interview Scheme as prison leavers will not be asked to self-identify in their application form, instead, departments chose which vacancies are opted into the scheme. 
Individuals looking for employment that fall under this scheme will need to look out for the 'Prison Leaver friendly' statement:
'

The Civil Service welcomes applications from people who have recently left prison or have an unspent conviction. For further information please go to the Civil Service

Prison Leaver recruitment page

on GOV.UK.'
STEM Returners
A STEM (Science, Technology, Engineering & Mathematics) Returner is someone with significant STEM qualifications or experience who has a gap in their career. This can be due to several reasons including a career break or caring responsibilities. 
Advertised through Civil Service Jobs, we recurrently welcome scientists and engineers from all backgrounds and work experiences who struggle to return to the industry following a career break. Life offers lots of challenges that can impact work, so with inclusivity in mind, we don't believe it should prevent individuals from reaching their full potential. 
If you have any questions on these inclusive schemes and initiatives, please contact the recruitment team on recrutiment@ipo.gov.uk.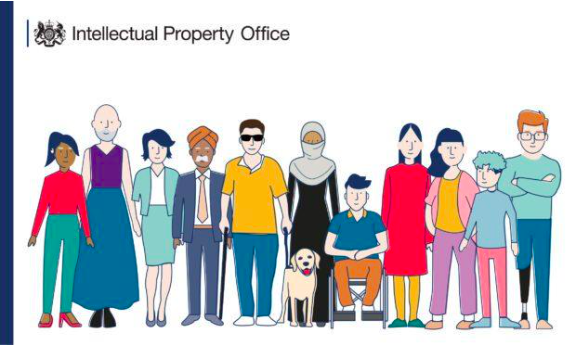 How to structure and submit a CV
You may be asked to submit a CV as well as, or instead of, an application form. Check the advert details if you are unsure on whether a CV is required.
Your CV is one of the first opportunities you have to demonstrate your skills, experience and achievements and may be used to shortlist applicants for further recruitment stages. 
We ask you provide your CV in an anonymised format, this means you cannot include personal information that identifies you to ensure that we recruit based on your knowledge and skills, and not background, gender or ethnicity - it's called name blind recruitment.
Please ensure you remove references to your:
name/title

educational institutions

age

gender

email address

postal address

phone number

nationality/immigration status
You may also be asked to only include educational qualifications which are relevant to the role you are applying for e.g. professional qualifications. This is to make sure that the process is fair and irrelevant information is not taken into account during the selection process.
You should enter your most current employment details first and should cover a period of at least the last 3 years, for system CVs you can enter up to a total of 8 previous jobs. You must provide details of any gaps in your job history.
Uploading documents
You should only upload a document if the application form clearly asks you to. You may be asked to upload:
a CV or personal statement in section 

Upload documents

an additional attachment in section 

Upload documents

.

You'll be told what the additional attachment should be
You can only upload one file for each question you see. You can replace it by following the instructions in the relevant section of your application.
If you cannot upload your document, check that it is not password protected.
There is a size upload limit of 5MB per document.
All uploads MUST be anonymised.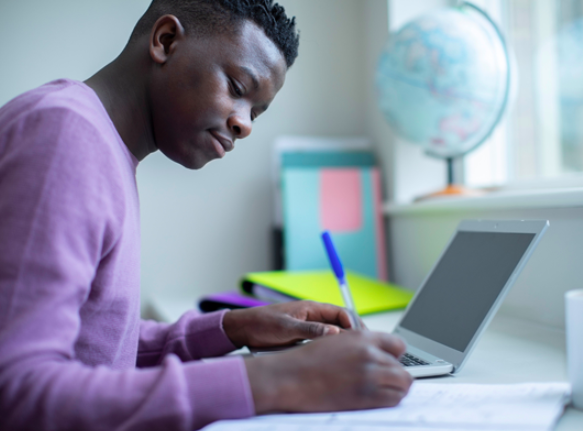 Writing a Personal Statement
The purpose of a personal statement is to showcase your relevant skills and experience against the job requirements.
Requirements are often referred to as the person specification or essential criteria.
The statement is your opportunity to give evidenced examples of how you fit the requirement and why you should get the job.
The following steps may help you tailor your skills and experience to the role you are applying for. You can:
stick to the word limit: a brief statement won't provide the evidence needed to allow your application to be assessed fully. There will generally be a set word limit and we encourage you to produce as close to that number as possible to provide the required depth of detail and evidence

think about what was needed, what you did and how you did it, what happened and what the outcome was

develop a draft offline first, so you can check your spelling and grammar

re-read the requirement, then read it again, to make sure you completely understand what is being looked for

seek a second opinion to check that what you have written is clear and answers the questions posed by the requirement

read it again, to make sure you are happy with it and your relevant skills and experience are clearly evidenced, before you upload it and submit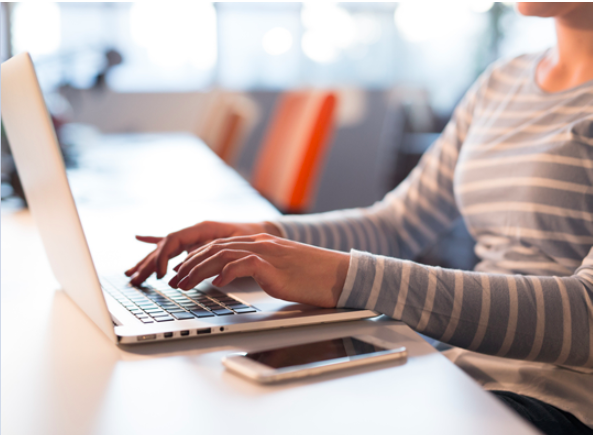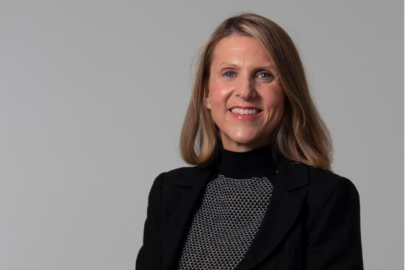 A brilliant place to work is one where our people have everything they need to succeed in their role.
Nationality requirements
IPOs vacancies are broadly open to the following groups:
- UK nationals
- nationals of Commonwealth countries who have the right to work in the UK
- nationals of the Republic of Ireland
- nationals from the EU, EEA or Switzerland with settled or pre-settled status or who apply for either status - - by the deadline of the European Union Settlement Scheme (EUSS)
- relevant EU, EEA, Swiss or Turkish nationals working in the Civil Service
- relevant EU, EEA, Swiss or Turkish nationals who have built up the right to work in the Civil Service
- certain family members of the relevant EU, EEA, Swiss or Turkish nationals
For more information on job nationality requirements and the right to work in the UK:
Civil Service Nationality rules
UK Visas and Immigration rules
European Union Settlement Scheme (EUSS)
It is important to note that the IPO do not hold a sponsor licence. Where applicable working Visas must enable individuals to work in the UK at the IPO without sponsorship.
If you are unsure if you meet the eligibility criteria, please contact recruitment@ipo.gov.uk.
Additional Security Clearance
Some IPO vacancies will require additional clearances. For meaningful checks to be carried out individuals will need to have consistently lived in the UK for a sufficient period of time, depending on the level of clearance, to enable appropriate checks to be carried out and produce a result which provides the required level of assurance.
Each advertised vacancy will stipulate whether additional clearances are required, and if so the level.
If you are unsure whether you would qualify for a listed clearance, get in touch to query your situation by emailing recruitment@ipo.gov.uk
Further information on the vetting process can be found at United Kingdom Security Vetting - GOV.UK
Applying to a role in the Civil Service
Find out more on How to Apply for a job in the Civil Service
How to Apply