HM Revenue
& Customs

The Operational Delivery Profession
When you join the Civil Service, you become a member of a profession relevant to your job. Our Customer Services Advisors are part of the Operational Delivery Profession (ODP).
About the Operational Delivery Profession (ODP)
There are 28 professions within the Civil Service, each providing career pathways and development opportunities. The professions include:
As a Customer Services Advisor you will join the Operational Delivery Profession (ODP).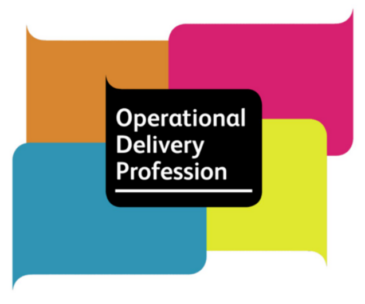 The largest profession in the Civil Service
With over 200,000 members, ODP is the largest profession in the Civil Service. Operational Delivery professionals work in a wide range of roles across government, providing essential services that support and protect UK citizens at home and overseas. These services improve the lives of UK citizens and keep the country running.
The four pillars of our profession
Our ODP professionals help to make HMRC a great place to work. Our roles are varied, ranging from prison officers, data analysts and insolvency clerks to passport issuers, benefits claim processors, Border Force officers and many more.
"Being ODP" means that you are supported by the four pillars of our profession and the benefits they offer:
Community – we provide a network of people to help and guide you. The community will regularly share insights and success stories and allow you to connect with colleagues across government.
Development – we offer qualifications, apprenticeships and learning opportunities that will help you to achieve your full potential.
Progression – this is crucial for building capability within the profession, ensuring our people are suitably skilled to serve the public, whilst having the opportunity to progress in their ODP careers.
Response – this underpins ODP's commitment to being ready to deal with crises. Our Surge and Rapid Response team supports central Government departments and agencies to manage predictable peaks in service demand, and to respond to unexpected crises within the scope of the ODP.
Find out more about HMRC
Discover more about what we do, our business areas and life at HMRC.
About HMRC