HM Revenue
& Customs

Meet the Digital, Data & Technology team
In our series of blogs, we are very excited to share, connect, learn and advocate for our practices from across the Digital, Data and Technology (DDaT) professions at HMRC.
The DDaT team
Our team is made up of data analysts, service designers, architects, performance analysts, user researchers, product managers, content designers, delivery managers, interaction designers and business analysts, all working on one of the biggest digital and IT estates in Europe.  
We have tremendous stories to tell of our experiences working to collect the right tax, enable imports and exports, and make the benefits and credits payments that are so important to UK citizens.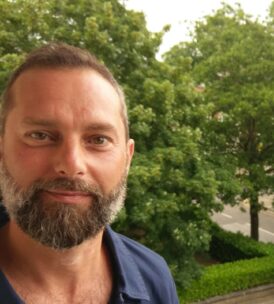 Jeremy's story
I thought it might be a good idea to take a moment to introduce myself. My name is Jeremy, and I'm the Deputy Director for Product and User-Centred Design (P&UCD).  
P&UCD is part of HMRC's Chief Technology & Design Office, and our remit is twofold: to support and enable the roughly 500 people in the product, research, design, accessibility and performance analysis professions in HMRC. We also provide consultancy services to major programmes and business areas across the department so that we can all make the tax, borders, benefits and credits system easy for everyone to use through the practice of user-centred design (UCD). 
 I am delighted to be able to share our stories, learnings and successes which include: 
how we design and build our services

 

working with policy teams via our Policy Lab

 

bringing a user-centred approach to assessing the impact of change, an activity that has historically been a purely architectural function

 

insights from our UCD projects team, Enterprise Service Design or our Experimentation team

 

using Mindsets, a research team delivering in-depth insights about what motivates people to interact (or not) with us.

 
Why is P&UCD important?
Too often, services are designed with a focus on internal needs, constraints, and technological capabilities. All these approaches to design sometimes forget that the most important part of the process is the end user, and how easily they can do what they need to do. The easier we make it, the more successful the service.  
User-centred design is the mindset placing the person using the service at the centre of the design process, rather than the service itself. It's about thinking from the user's perspective and striving to research, design and build solutions that never make the user think about what they need to do next. The lack of user-centred design can cost time and money. 
What's next?
In the coming months, we will update you on how as a P&UCD community, we are working to meet user needs, celebrating our successes with you and showcasing career opportunities and development. 
Get involved
We are keen to continue to build our community with product, user research, design, analytics and accessibility practitioners to become part of the UK government's Digital, Data and Technology profession. Search 'HMRC' on Civil Service Jobs to check out our latest job vacancies.  
We welcome feedback and comments on our approach as we continue to learn, improve and iterate in all that we do. 
Blogs
Read blogs from our team about their career, experiences, and the work they do as part of the Chief Digital & Information Officer's Group (CDIO).
Back to blogs