Government Economic Service


Georgia's blog
Hello, I am Georgia. I am in the third cohort of the GESDAP, meaning this is my first year on the programme. I work at the Department for International Trade, based at the London office.
Where did you hear about the apprenticeship?
I heard about the apprenticeship through the Find an Apprenticeship Government website. It is a very useful site for not only Degree Level Apprenticeships but also other level apprenticeships (such as Level 3 and 4). The website makes it easy to see what apprenticeship opportunities are out there and allows you to sort and filter by area/ level/ profession etc. I regularly checked the site for any new apprenticeships that would pop up, so I could apply as soon as possible. If you are interested in applying for an apprenticeship, I would highly recommend the site.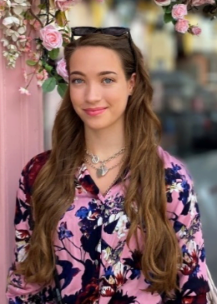 Why did you apply for the apprenticeship?
I was attracted to apply for the GES Degree Apprenticeship Scheme because it is an excellent opportunity to work for a government department whilst studying for a degree in Economics. My aim was to undertake a degree apprenticeship, rather than the traditional route of going to university. So, when this apprenticeship was advertised, I thought I would apply. It is a unique opportunity to not only achieve a degree in economics at the end of the four-year programme but to gain valuable work experience. I work on important social, environmental and economic issues that our country faces that affect policy decisions. This is an exciting time to be joining the Civil Service due to the fast-paced analysis, as a result of the EU Exit and the pandemic.
What advice would you give to those thinking about applying?
One piece of advice I would give to those who are thinking about applying is that I would recommend reading into what the Civil Service is, their values and what the degree entails. This will help you to stand out in the application process, as it shows you know what you are applying for and have an interest in it. My second piece of advice is if you enjoy mathematics, analysis and working with Excel this is for you. If you are worried about not having any previous economic knowledge it is not a problem. Your team will be there to support you in your day job and the lecturers at the University of Kent are very helpful and are always willing to answer any questions you may have. If you are unsure whether to apply, submit an application anyway. You will never know unless you apply! I wish you the best of luck.
What are you enjoying about being an Economist in government?
What I am enjoying the most about being an Economist in government is how varied the role is and how impactful your work can be. One day I am working on economic modelling on Excel to support our analysis for the policy team and the next day I am chairing a team meeting and presenting to my team about seminar sessions I have attended, as part of the GES and DIT's learning and development programme.
I enjoy networking with other teams and colleagues not only within our Analysis Group but also across the department and the Civil Service as a whole. There are lots of opportunities the GES run to meet with fellow economists in the GES and other apprentices from different government departments.
Civil Service Departments
There are hundreds of departments and agencies that make up the Civil Service. Whatever your passion, there's a department that will be the perfect match for your knowledge and talents.
Find the right department for you