What it means to be an apprentice
Our apprenticeships offer an exciting opportunity for individuals to gain both a recognised qualification and hands-on experience in various fields including law, economics, finance and more.
You'll have the chance to work alongside professionals who are experts in their respective areas. This means you'll be exposed to real-world scenarios, allowing you to develop practical skills and knowledge that can be applied directly to your work.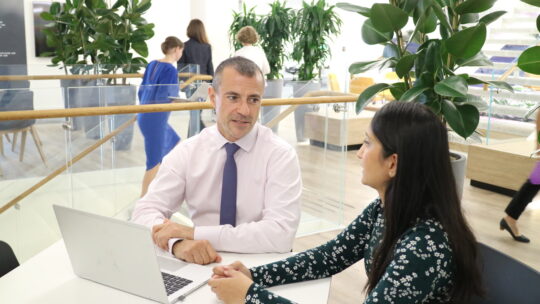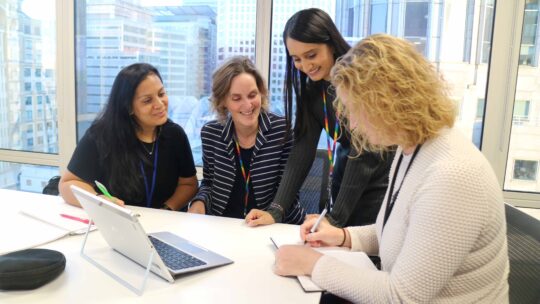 We also offer dedicated support and mentorship, allowing for continuous learning and development throughout your time with out. This combination of academic learning and practical experience makes CMA apprenticeships an excellent pathway for individuals looking to kick-start their career.
What your career path could look like
Katie's apprenticeship has been vital to launching her successful career in communications at the CMA.
Working with our communications team she has gained knowledge in a variety of disciplines including, press, stakeholder engagement, campaigns, digital and more.
Completing her NVQ Level 4 qualification in PR and communications, whilst gaining valuable work experience, has enhanced Katie's professional credentials and also provided a solid foundation for her career progression within her chosen field of expertise.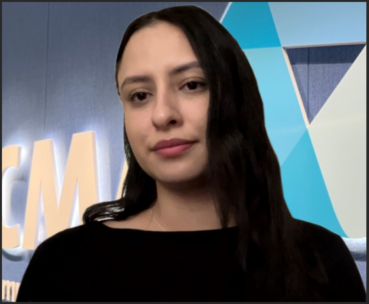 My apprenticeship at the CMA has been the launch pad for my career so far. Without this opportunity, I wouldn't have gained the valuable skills and experience needed to be in the position I am today.
What apprenticeships offer
Apprenticeship training includes three components: tutor-taught or e-learning for theoretical knowledge, vocational training for practical learning demonstrated in the workplace (endorsed by the apprentice's staff manager and assessed by a coach), and if needed, integration of functional skills like literacy, numeracy, and ICT to enhance abilities.
There are various levels of apprenticeships, all of which have equivalent educational levels:
level 2 is equivalent to 5 GCSE passes A* to C
level 3 is equivalent to 2 A level passes
levels 4 and 5 are equivalent to foundation degree and above
Where you could work
Cartels
Anti Trust
Mergers
Digital Markets Unit
Markets
Remedies, Business and Financial Analysis