Become a CMA Intern
Our internships provide a unique opportunity to gain practical work experience under the support and guidance of experts in various fields such as law, economics, finance and more.
Our programmes, which can last anywhere from 6 weeks to 1 year, provide the chance to contribute to significant investigations and studies across different teams.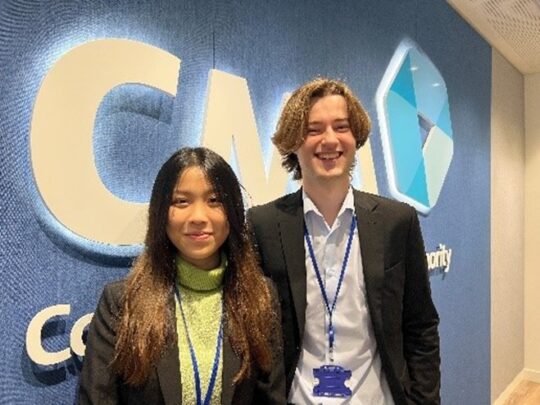 In addition, you'll gain access to resources and a training programme designed to help you build your skills and prepare for a successful career.
What your career path could look like
Deni's journey from a Legal Intern to a Legal Advisor is a testament to his hard work, dedication and the opportunities that come from joining the CMA's Legal Internship programme.
Deni gained exposure to the practical applications of legal theories and concepts while working on cases under the guidance and support of both delivery and legal experts. This solid foundation of knowledge and skills not only helped shape his career but helped him realise his passion for competition law enforcement. 
The internship opportunity allowed Deni to gain invaluable experience, which he built on to secure a permanent position within the CMA. Today, he continues to grow and develop in his role, shaping his future in the legal field as he advises on some of the most cutting-edge investigations into digital giants.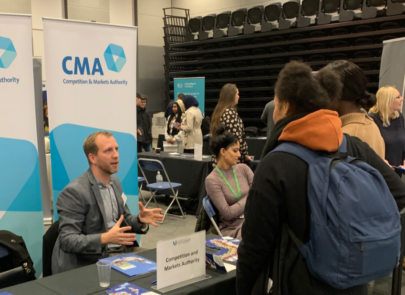 Merit-based progression, brilliant colleagues, and development opportunities make the CMA a great place to work.
Digital Markets Summer Internship
"We found the CMA a friendly and exciting working environment, the learning curve is steep yet guided. It was also great to meet colleagues from a wide range of backgrounds and with different professional experiences." - Yee and Sam, Digital Markets Summer Interns (2022).
This year, our Digital Markets Summer Internship creates a space for people from underrepresented groups to gain hands-on experience, develop new skills and build a network of contacts to help them advance in their careers. Applications are currently closed. 
Where you could work
Digital Markets Unit
Mergers
Legal
Consumer
Anti Trust
Markets