HM Revenue
& Customs

Questions and answers with a Compliance Caseworker
Fatema talks about her experience working as a Compliance Caseworker.
What is something that people probably don't know that you do?
I work with customers and their accountants ensuring they pay the correct amount of tax. But that's the day job. I'm also part of the Race Network steering group, organising events to raise awareness with colleagues to make HMRC a great place to work.
For National Inclusion Week, I organised a regional cultural dress day where colleagues were encouraged to wear traditional attire. We made videos celebrating the array of different languages spoken by colleagues.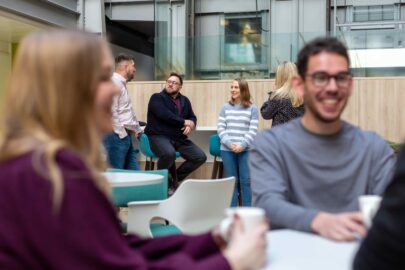 What do you think you've learnt so far?
I've gained knowledge of the tax system and developed an understanding of customer behaviours. I've completed my 18-month training programme and will continue to work in my business area to support future compliance.
A few years ago, I returned to HMRC after a long career break. I've been able to use my transferable skills to support recruitment campaigns and bring a fresh perspective to support staff development.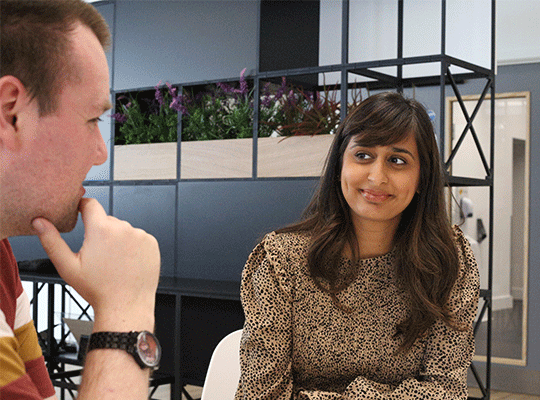 What makes this job enjoyable?
Sometimes it's the satisfaction of closing a complex case involving many years of non-compliance. This brings money in for HMRC and maintains the public's confidence in the department. Other days it might be learning and gaining more knowledge to support me and my colleagues.
Being able to support others in their development is very rewarding. I also share things on HMRC's internal social media channels. It's good to engage with others on topics like improving mental health and sharing photos.
What makes the tough days better?
We all have days that aren't as good as others, but my colleagues and managers help me through those. With hybrid working, I can manage my time and plan my office days to suit my personal commitments.
The flexible working supports a better work-life balance for colleagues and allows HMRC a wider scope to deliver its objectives. There are many sports activities and competitions, community projects and other initiatives to improve working in HMRC and opportunities for self-development.
Find out more about HMRC
Discover more about what we do, our business areas, and life at HMRC.
About HMRC
Customer Compliance Group
Find out more about out Customer Compliance Group and the work they do.
Back to Compliance