Enabling excellent Information Management across government
As a profession, you'll find us located across the UK and working in many different disciplines and organisations. We ensure valuable information and knowledge is exploited and protected. By doing so, we support the creation of government policies and strategies, improve the quality and speed of decision-making and the efficiency of public services.
Our work is varied. We work with digital professionals to develop IT solutions to manage information. We select the records that will be preserved by The National Archives (TNA) for the nation. We support departments to respond to high profile statutory inquiries and litigation cases. We ensure the public can access their personal information. We make information transparency possible.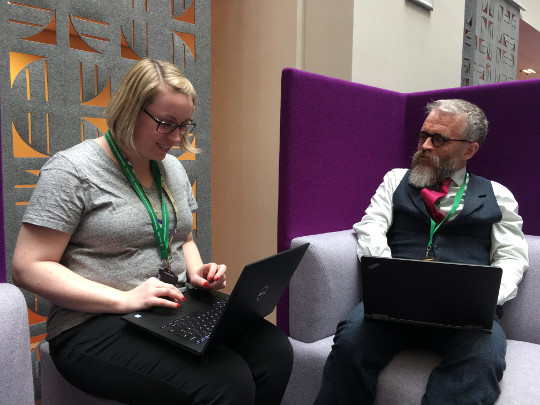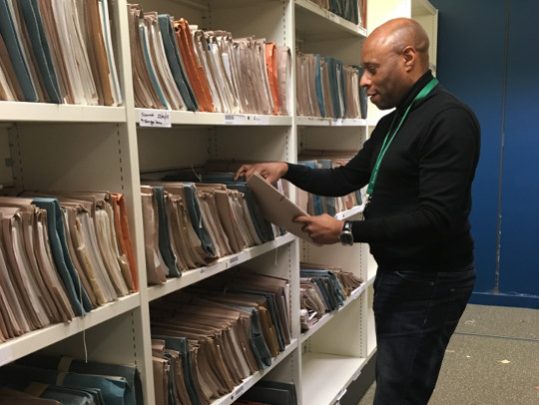 It is also important to us that we provide a supportive flexible working environment where everyone can thrive and all are valued. Everybody has the opportunity to contribute, develop and achieve their own personal aims.
Our Community
In a modern and rapidly growing information landscape, the challenges of delivering the right information, in the right place, at the right time, presents a wealth of opportunities and a diversity of roles. From more traditional positions in librarianship, historical research, and physical archives, to the management and delivery of digital tools and information.
We believe that equipping our professionals with the most up-to-date skills is key to creating effective leaders at all levels. We can offer you learning opportunities in the form of job shadowing, e-learning courses, external training courses, mentoring, projects and conferences, so that you can build the career that you want to have.
The range of opportunities and training offered by the K&IM profession within the Civil Service is not matched anywhere else.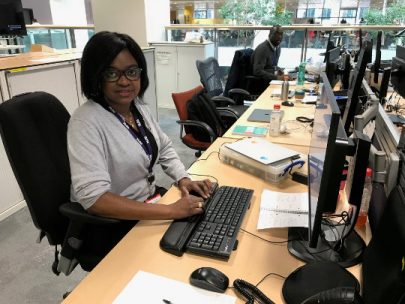 "Starting as a librarian, I moved into the specialism of Data Protection, and was then given the opportunity to work on the Grenfell Tower Public Inquiry. This range of support and experience helped me achieve promotion within a few years of joining. I now work as a Knowledge Management Analyst"
Where could the K&IM profession take you?
Working in K&IM you'll be part of a profession that influences how people use, share, and manage information within government, and you'll be joining us at an exciting time.
Here are just a few areas of work that we are currently focused on: exploring the potential of eDiscovery and data classification tools to help us understand digital collections; developing digital information management systems: and selecting the historic paper files that will be permanently preserved by the National Archives (TNA) for future generations. The K&IM profession within government is also part of a wider K&IM network of which you will be encouraged to become an active part. Learn more about career development in K&IM here.
We are:
Librarians
Historians and Researchers
Knowledge and Information Managers
Records Managers
Sensitivity Reviewers
Electronic Information Specialists
Data Protection Officers
Freedom of Information Officers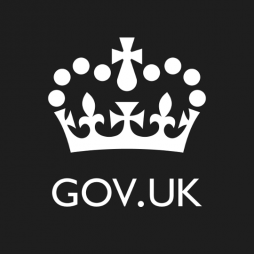 Review our latest recruitment campaigns to find opportunities to become part of our cross government community. You can also sign up for new vacancies alerts tailored to your skills and experience in the Civil Service Jobs portal (note - you will need to create an account in the Civil Service Jobs portal to sign up for job alerts).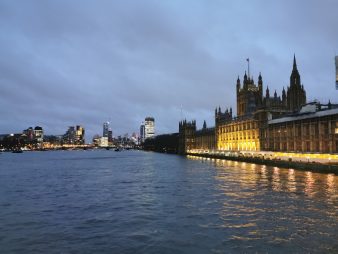 Read this blog from a member of the government's information network.