Providing insight to decision makers
Intelligence Analysis professionals work to convert intelligence into insight for a range of customers across HM Government. This often means drawing conclusions from incomplete information whilst highlighting the gaps in our knowledge and communicating this uncertainty effectively.
There are over 2,000 Intelligence Analysts working in departments and arms-length bodies - all of whom bring their individual perspective to their work. As a profession we celebrate diversity of thought as it is critical to the analysis we do.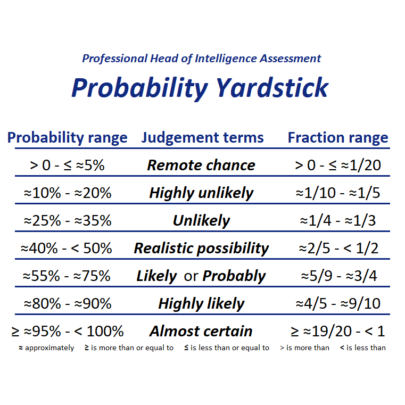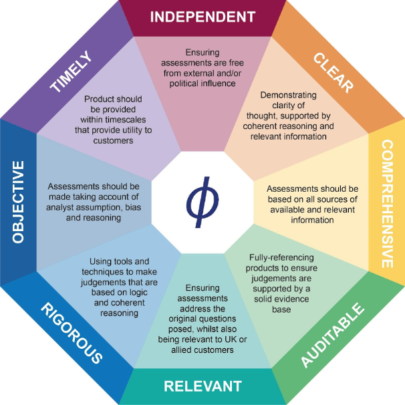 Intelligence Analysts themselves are geographically dispersed with representation in every region of the UK. The work we do is thematically diverse too: operational and strategic; short term and long term; domestic and international.
You don't need to be a specialist to apply to join our profession as every analyst has a chance to receive world-leading training on the job. All you need is the right attitude, the ability to think critically, and be able to communicate effectively.
Myth-busting the Intelligence Analysis Profession
Lets challenge some myths about intelligence
Myth 1 - All intelligence roles need a super high security clearance
Nope! Whilst all Civil Service roles require some form of vetting, there are lots of roles in our profession that do not require the highest level of clearance (DV).
Myth 2 - No one can ever know where I work
Not true! Keeping staff safe is a high priority but each organisation will advise as part of their application process what you are able to discuss and with whom.
Myth 3 - You only recruit from the UK's top universities.       
Incorrect! We recruit anyone with the right skills and aptitude - whether they have been to university or not.
Myth 4 - Intelligence is only about catching 'bad guys'   
Nae! Whilst some analysts & organisations do focus on security & law enforcement, there are lots of jobs in areas such as: climate change and emerging technology.
From writing assessments for the Prime Minister and National Security Council, to reporting on conflicts and political events around the world, to providing support to UK law enforcement and Defence, and enabling others to protect UK supply chains. Our work covers more than you think.
Becoming an Intelligence Analyst
The skills we look for:
Our profession values diversity of thought, experience, and background as it is critical to the analysis work that we do -  so we encourage anyone to apply for Intelligence Analysis roles. Once you start in your role, we will then provide you training and development opportunities to further your skills as an Intelligence Analyst. This development will be guided by our Professional Development Framework.
If you are interested in applying for a job in Intelligence Analysis please register on Civil Service Jobs and search for 'Intelligence Analyst'. You may also wish to register for email job alerts for the 'Intelligence' job role to be notified of vacancies when they arise. A career in Intelligence Analysis is both highly rewarding and challenging - and allows you to see the world in ways that others cannot.
Themes you could be working on:
Science & Emerging Technology
Fraud
Counter-Terrorism & Counter-Extremism
Defence
Climate Change
Serious Organised Crime
Borders
And much, much more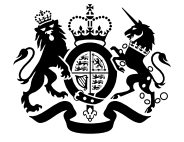 Search on the Civil Service Jobs portal for the latest recruitment campaigns to become part of our cross government community. To receive job alerts, create an account on the Civil Service Jobs portal and register to be notified about Intelligence jobs.