HM Revenue
& Customs

Interview tips
Congratulations on securing an interview at HMRC! Take a look at our top 10 tips to help you excel.
Before the interview
1. Preparation is key
Although you don't know what questions you'll be asked, coming to the interview with knowledge of the job and the department is crucial. Make sure you read the job description ahead of your interview and pull out key parts of the role along with any essential criteria, then relate these to your own experiences and skillset. Preparing examples from your lived experiences will help you to become more confident and will allow you to quickly recall this information.  
2. Practice, practice, practice

 
Use the job description and your application to think of some questions you might be asked during your interview. Then ask someone you trust (or use a mirror) to help you rehearse your answers. 
As part of your interview, you may be asked to deliver a presentation (this will be made clear on the interview invitation), if this is the case, ensure you practice delivering the presentation and time yourself to ensure you don't go over the allocated time.  
3.
Online & remote interviews
Most of our interviews take place remotely. Information on how to access your interview will be emailed to you as part of your invitation. It's important to check your set up at home to make sure you have a computer, tablet or mobile phone with access to the software you will need for the interview.
For online interviews we recommend finding a quiet space, free from distractions. It also helps to have good lighting and a set of headphones handy, just in case.  
4.
Present yourself well
Wear appropriate clothing, be punctual and polite. It may sound simple, but little things like this go a long way. Being on time will also help you to feel more confident going into to the interview, there's nothing worse than the stress of being late.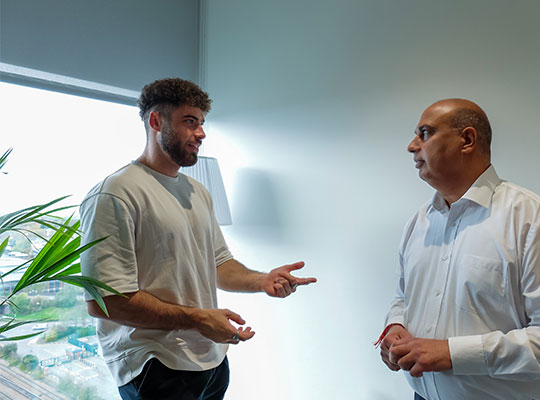 During the interview
5.
Use the STAR method
Most of our interview questions are competency based. This is where we ask you a question based on your skills and experience. We essentially want to assess what you can do. To structure your answer to these questions, use the STAR method: 
Set the scene for your interviewers 
Tell the interviewers what you had to do 
Explain to the interviewers why and how you did this 
Conclude with the results and outcomes 
6.
Have a drink handy
Have you ever been asked a question and your mind has gone completely blank? We've all been there. By having a glass of water or a drink handy, you can take a sip after a difficult question has been asked. The time it takes for you to pick up the glass and take a sip, will allow you more time to think of an appropriate answer.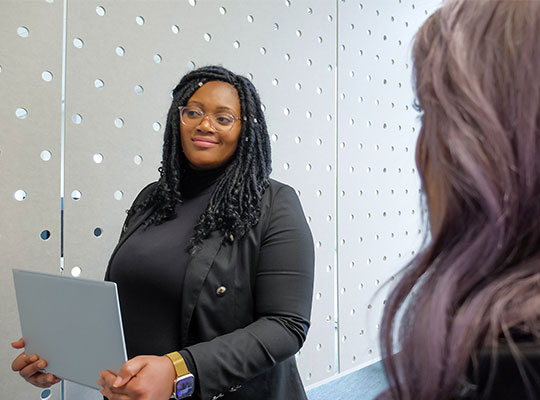 After the interview
7.
Ask questions
Remember, an interview is a two-way conversation. As much as we want to find out more about you and your experiences, it's a chance for you to find out more about us and the role you have applied for. Towards the end of your interview, you will be asked if you have any questions for the interviewers. Take this opportunity to ask any questions you may have about the role itself, the team, progression opportunities, etc.
8.
Reflect
Whether you thought the interview went well, or not so well, it's good to take some time to reflect on the questions you were asked. Taking the time to process and break down the interview will help you prepare your future interviews. You can also ask your interviewers for feedback to give you more insight into how to improve for next time. 
9.
Relax
You can finally breathe a sigh of relief. All your hard work is over and it's just a waiting game now. No matter what the outcome, you should feel proud for getting this far, as securing an interview is no mean feat.  
10.
Bonus tip: Take a deep breath, you've got this!
Good luck with the interview, remember, we wouldn't have invited you if we didn't think you had the potential to do well. This is your time to shine. We hope to see you soon! 
For more interview tips, take a look at the National Careers Service's interview advice page (opens in new tab).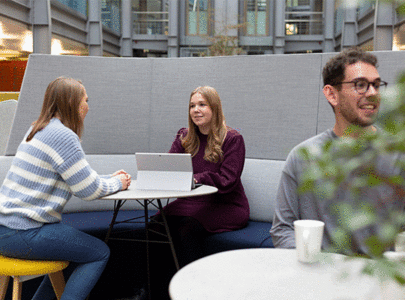 You may be a little apprehensive about what happens next, but we're here to help put your mind at ease and tell you more about what you can expect from your interview.
A great place to work
We're committed to creating a great place to work for all our colleagues. Our aim is to make a fulfilling career at HMRC accessible to you. 
Life at HMRC
Learn more about Life at HMRC from our employees.
Read our blog