Department for
Work &
Pensions
Our benefits
The Department for Work and Pensions is one of the biggest government departments, delivering vital services to some of the most vulnerable people in society. To make this happen, we need our people to feel their best and be supported in their work.
We offer an excellent employee package which includes:
An occupational pension with an employer contribution of over 26% plus a range of other benefits –

Benefits of the pension scheme – Civil Service Pension Scheme

Generous holiday allowance of 23 or 25 days for new starters (dependent on grade) based on full-time work pattern, which increases to 30 days over time, in addition to p

ublic/bank holidays

Flexible working options, including full-time, part-time, job share and hybrid working for some roles

 A range of family friendly policies such as generous maternity, adoption or shared parental leave 

Excellent learning and development opportunities

A culture encouraging inclusivity and diversity with a range of local and national employee networks

A comprehensive wellbeing offer which includes support for mental and physical wellbeing

An Employee Assistance Programme – a free and confidential service providing information and counselling to help with a range of work, family and personal issues

A comprehensive reward scheme which includes vouchers and monetary awards

Sports and social activities

Access to discounts on a range of products and services

A range of schemes to help you budget certain costs

Support for volunteering and charitable giving activities, including time off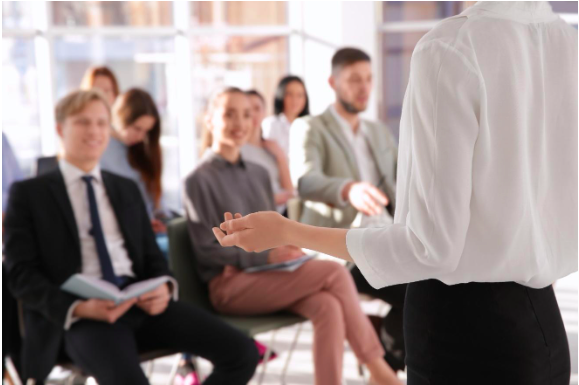 Talent and development opportunities
At DWP we want our employees to reach their full potential, which is why we offer a range of different opportunities such as development schemes and a variety of courses which can be accessed virtually or in-person. Some examples are:
Beyond Boundaries
Beyond Boundaries is a one-year cross-government development programme designed to help participants develop the knowledge, skills and networks required to build a satisfying and effective career in the Civil Service. 
Continuous learning
Across DWP we offer virtual learning sessions providing learning on different topics. We also support colleagues through a range of different professional qualifications.
Future Leaders Scheme
The Future Leaders Scheme (FLS) is a Civil Service accelerated development scheme for high potential senior managers. Through a blend of formal and experiential learning, participants are supported to drive forward their own development and aspirational goals. 
Leaders Like You
Leaders Like You is aimed at future leaders with the aspiration, engagement and potential to progress to a more senior grade. The scheme is tailored to individuals, with targeted career support from a cohort leader and a focus on their individual learning and development.
Mentoring
Our colleagues have a wealth of knowledge, capability and experience. We encourage sharing that expertise across the organisation for colleagues who are still growing in their careers. 
Operational Delivery Profession (ODP) Leadership Programme
This Leadership Programme is an exciting 3- year programme which aims to develop future senior leaders within the ODP.
Summer School
Our Summer School runs annually and provides participants with a range of activities, including the opportunity to work in a project group, to increase business knowledge and support personal development.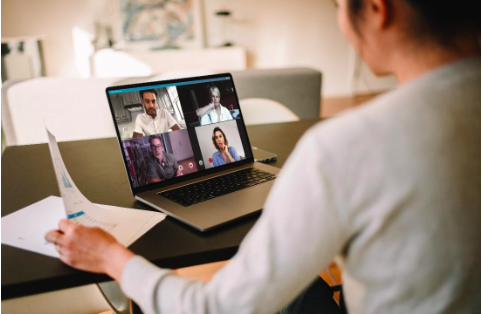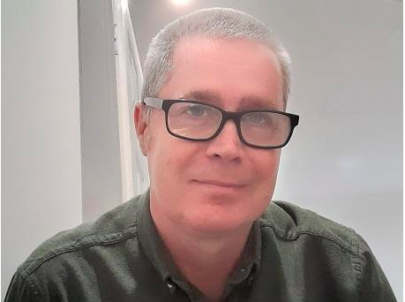 My apprenticeship has proved to be rewarding, frustrating, informative, motivational, and challenging. It's given my job role more meaning and purpose, because I better understand how my daily efforts impact my country's economy.
Apprenticeships
Recently ranking 9th in Apprenticeships Top 100 Employers, DWP value the role that apprenticeships play in developing capability and ensuring we have talent for the future. Doing an apprenticeship is a great way for our employees to develop new skills and knowledge or enhance those already developed while gaining a recognised qualification.
DWP offer a range of apprenticeships including operational delivery, counter fraud, digital, human resources, finance, commercial, project delivery, communications and occupational psychology.
Find out more about Civil Service Apprenticeships
Hybrid working
Since the pandemic, many of us have realised the importance of having a healthy work-life balance. At DWP, we've always valued the importance of work-life balance for our employees, but now more than ever we are making this our priority. For roles where people can work from home, we offer hybrid working and other flexible working options.
Hybrid working is where an employee works part of the week in their DWP office and part of the week from home.  This is a voluntary, non-contractual arrangement and an office identified as a base will be the contractual place of work. The number of days that anyone will be able to work at home will be determined primarily by business need, but personal circumstances and other relevant circumstances will also be taken into account. If the role is suitable for hybrid working this will be clearly stated in the advert. Opportunities for hybrid working, will be discussed with you before you take up your post.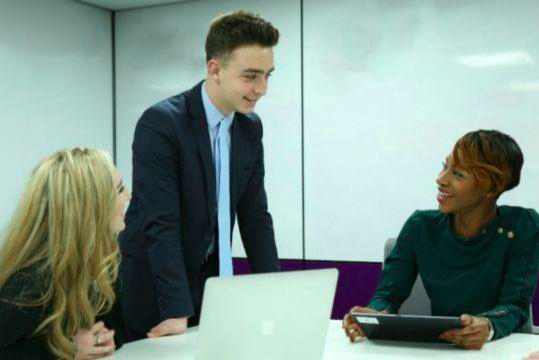 An apprenticeship puts you in a paid position whilst allowing you to study for professional accreditation, which then enables you to progress in your chosen field.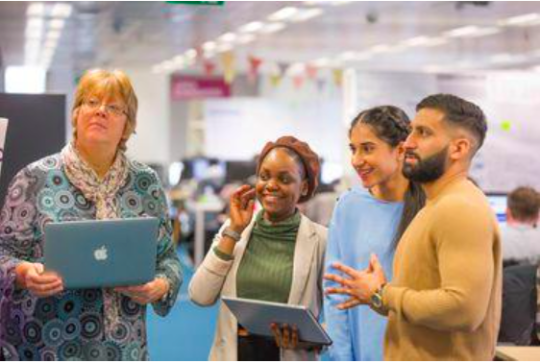 Find out more about the range of benefits offered by the Civil Service Pension Scheme.
Our culture
We value our people and think all voices should be included. Find out more about what it is like working for DWP, from the people who work for us.
Find out more about our culture.