Department
for Education

Millie Beaton
Millie Beaton works in the Home to School Transport team at DfE and is Co-Chair of the Young People Network
Tell us about your journey into the Department for Education
I joined the Department for Education (DfE) in 2018 as a policy apprentice. I had just finished my A-Levels and chose to do a Level 4 Apprenticeship instead of going to university. 
I began working on policy for young people not in education, employment or training and stayed in the team whilst I completed my apprenticeship, then I did a short time as a Private Secretary before moving into my current job role working on school transport policy!
During that time, I also created the internal DfE Young People Network where we aim to support young people in DfE, through social events and career development, but also raise the voice of young people.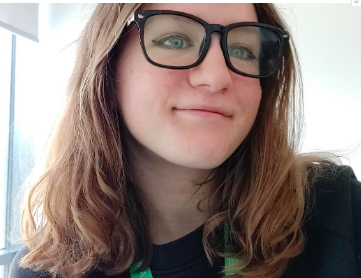 Tell us about your highlights and successes whilst working here
The highlight of my time working in DfE so far has definitely been creating and growing the DfE Young People Network! It has allowed me to meet so many other young people and find colleagues that share my interests and aspirations.
Other highlights and successes include being awarded the Education and Skills Funding Agency's Chief Executive Award for being an Outstanding Apprentice, passing my apprenticeship and developing my internal and external stakeholder engagement skills. I've developed these skills a lot during my current role on Home to School Transport Policy. I'm responsible for organising and chairing termly meetings with our local authority stakeholders, as well as meeting with other stakeholders regularly, which I really enjoy.
How is your work/life balance?
Work/life balance is really important to me and something I rank highly on my job role priority list! DfE has flexible working arrangements and so I'm able to start and finish work at a time that suits my other commitments which is very valuable to me.
I like to go to the gym before work, so I usually start around 8am and work through to 4pm. Sometimes though, when I do work slightly longer hours, I can get that time back elsewhere during the month which is great – especially on a Friday!
What advice can you give someone about applying to work here?
Do it! When applying for jobs, it is easy to question whether you hit all the criteria and that is something that can stop lots of people applying. But if you feel like you'd be a good fit then it is definitely worth applying!
DfE also uses success profiles so make sure to read up on them as well as getting advice from the people around you. Also, most importantly before you begin writing, contact the vacancy manager and ask for an informal chat!