Department
for Education

John Bannister
John Bannister is a Finance Assurance Manager at DfE and Co-Chair of the Neurodivergence Network
Tell us a bit about your journey into the Department for Education
I joined DfE in 2017, after working in DWP for almost 16 years, choosing DfE as it also impacts children and learners.  I also moved to DfE to experience working in a different Department and to stretch myself in a new role.  I chose a role that had responsibilities and opportunities that I was looking for and so that I could develop new skills.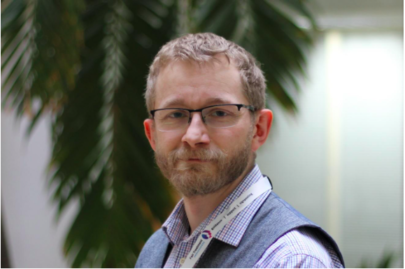 Describe a day in the life at your current role
Since joining, although in the same post for just over 5 years my role is very different to what I did when I started.  One of the draws for applying and taking the job in the first place, was the role would change as tasks were completed.  My current role feels different every day.  My main role being grant assurance activities; assuring DfE grant funding is used as expected. I also carry out diversity activities, this includes being co-chair of the Neurodivergence Network and a Fair Treatment Ambassador.
Tell us about your highlights and successes whilst working here
My diversity roles are some of my greatest highlights.  Helping support people when they are in need, seeing the positive impact this has.  As co-chairs we were recognised with a DfE award for Outstanding Leadership in 2021.  Within my main role on grant assurance, it is seeing my improvement in knowledge around grant assurance and sharing this knowledge with colleagues.
What advice can you give someone about applying to work here?
For anyone thinking of applying to DfE, I would say go for the jobs that look of interest to you, that you think will stretch you.  Stretching myself and achieving those goals has been the most enjoyable aspect of working for DfE.