Department for
Business, Energy
& Industrial Strategy
Working for BEIS
At BEIS you can help shape the UK's future, making contributions that will benefit people for years to come.
Our Culture
We are friendly, open and supportive as a place to work. We encourage each other to be bold and innovative and are passionate about what we do. We want to nurture a diverse and inclusive environment where we value our people and the people we serve, whoever they are, wherever they are, and whatever they do.
Our values define how we work: Brilliant, Enterprising, Inclusive and Skilled. We are inspiring, high performing and have a clear sense of purpose in delivering excellent outcomes. We are creative, open to ideas and well connected to the people we serve. We capitalise on different perspectives, encourage you to bring their whole selves to work, become expert and commit to personal development.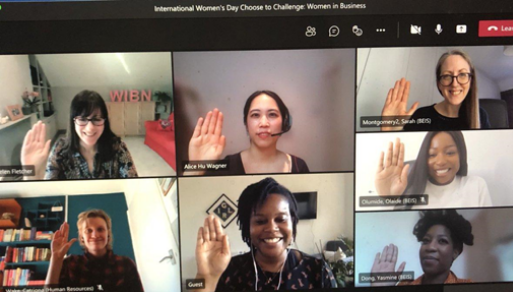 We recognise the importance of a good work-life balance and offer a family friendly flexible working options as default such full time, part time or job-share. We are moving to a hybrid-working model with the option of blending your work time between the workplace and home on an informal basis. For most people, this will be 40% to 60% of time working from an office subject to business need.
BEIS is playing a leading role in levelling up every region in the UK. Our department's second largest location will be our Salford office and by 2025, 30% of our workforce will be based outside of London. We are particularly focused on growing our presence in Salford, Birmingham, Cardiff and Darlington with a variety of role types, grades and professions.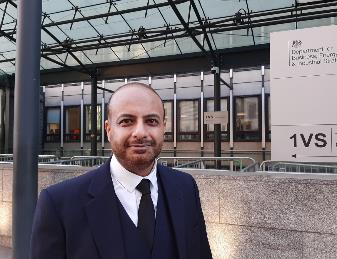 I wanted to join BEIS to get involved in the important work affecting businesses, as someone with previous experience of part owning one. I've loved the opportunity to learn on the job and have completed an apprenticeship; the support from my colleagues to succeed has been amazing.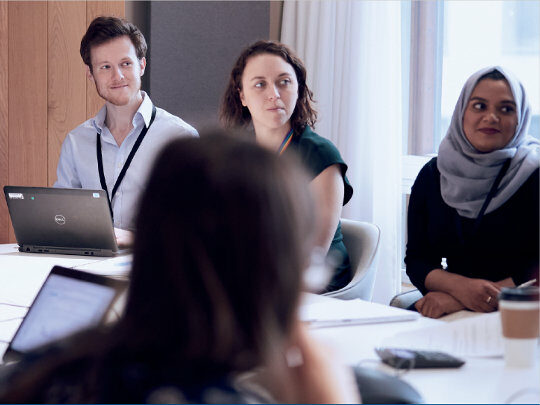 We are proud to be a Disability Confident Leader employer.
The Social Mobility Foundation ranked us as a Top 75 Employer in 2021.
We have many excellent diversity networks and around 40 staff networks in total.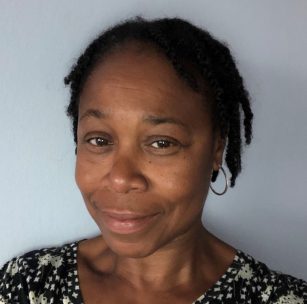 I enjoy working with others to get to the root causes of issues impacting on Diversity and inclusion. Removing barriers to help others feel valued and comfortable in reaching their potential is truly motivating - driving change and making a difference is an extremely rewarding feature of the role.
Our Benefits Offer
We offer a range of generous and competitive benefits such as:
Enrolment onto the Civil Service pension scheme, considered one of the best in the UK

 

Generous annual leave entitlement starting at 25 days per annum and paid family leave, including maternity, adoption or shared parental leave

 

A confidential Employee Assistance Programme and free counselling sessions

Discounts with large high street and online brands
Your Development
Whether you're a policy official, a project manager, an analyst or from one of the many other professions we host at BEIS, we want you to build your skills and career with us. We provide profession-specific training and everyone at BEIS can access a wide range of learning programmes for their personal and professional development. You can also take advantage of our mentoring scheme, so that you can be provided with valuable insight and feedback from experienced colleagues.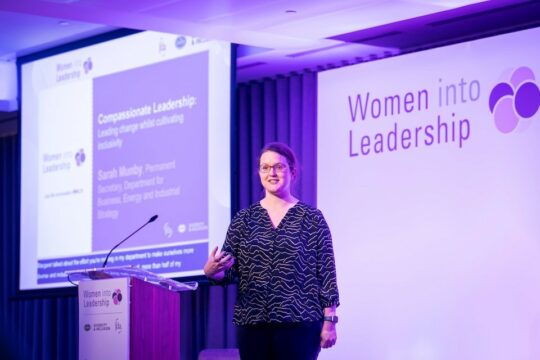 Our permanent Secretary Sarah Munby, Discusses what leadership and teamwork means for BEIS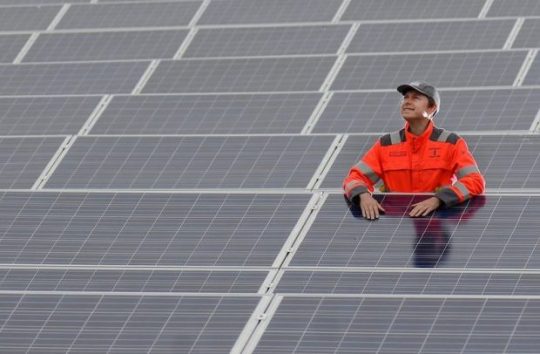 Follow our Careers page on LinkedIn to discover more about working for BEIS