Civil Service


What to expect next
The recruitment process, and what evidence is asked for, varies depending on the job you are applying for. Below you can read about different stages of recruitment.
The recruitment process, and what evidence is asked for, varies depending on the job you are applying for. 
Typical stages to recruitment include:
basic application for the job - registering your application and details

application form - you may be asked to provide a CV, statement of suitability, behaviours evidence

interview - the final stage, where you meet the hiring manager and are asked a range of questions
In addition, you may be asked to complete further stages: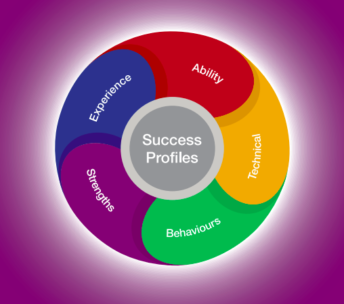 Online Tests
When you apply for a job in the Civil Service, we may want to assess you using a psychometric test. Tests are an effective way of assessing people fairly, consistently and transparently. You may be asked to complete one or more of these - we'll say whether this is the case on the job advert. No specialist knowledge or experience is needed for our tests. You can find out more about online tests including practice tests and guidance videos here: Civil Service Online Tests
Video Interview
Some recruitment campaigns include a video interview, rather than over the phone or in person. There are two types of video interview: a regular face-to-face interview in real time via a video feed, or a pre-recorded interview where you will be asked to pre-record answers in response to interview questions presented to you via an online platform.
Final Interview
Part of the assessment process will usually involve an interview. Generally this will be face to face in person or via a video.
The purpose of all interviews is the same: to assess your suitability for the job. An interview will usually last 45-60 minutes and you may be asked to describe specific occasions when you have demonstrated a certain skill or behaviour. Before you attend an interview, look carefully at the job description and think about examples you can give of times when you have previously demonstrated the behaviours outlined. You may also wish to consider how you would handle similar situations in the future.
You may also be asked questions about what interests you and what you enjoy doing. These questions will help the interview panel assess your strengths and preferred style of working. Strengths are one of the Success Profiles elements.
The Civil Service Strengths Dictionary will give you an idea of the strengths we look for in the Civil Service, although you will never be expected to demonstrate all of these for one job. Before the interview it would be helpful to reflect on what you feel are your personal strengths and preferred ways of working.
Assessment Centre
An assessment centre will usually consist of a combination of different selection methods, such as an interview, a presentation, written exercise and/or role play exercise. Details of which selection methods will be used and what to expect on the day will usually be given in the letter inviting you to the assessment centre.
Feedback
Once you have completed the recruitment process, we will then be in touch to let you know the outcome. At this final stage we encourage you to ask for feedback, regardless of the outcome as this can help you in the future.
Could the Civil Service Fast Stream be right for you?
Fast Streamers work across the Civil Service, typically gaining experience of working in different government departments, as they are developed to become our future leaders.
Read about the Civil Service Fast Stream
Back to Success Profiles
Return to our list of Success Profiles information to watch the guidance video and see tips on how to write your personal statement.
Back to Success Profiles