Civil Service


Thomas Dufall
Thomas Dufall, Age 25, works in The Met Office (BEIS) as a Software Developer. Read their story below.
Tell us a bit about your journey into the Civil Service
Growing up near Exeter, I was attracted to the Met Office as it's one of the largest science and technology organisations in the area. I knew several people who worked there, and they always spoke highly of the people and technology. At university, I studied computer science and took an interest in systems design and live events – working together as a technical team to make a show happen to a deadline. At the Met Office, I managed to find a role that combined software development, systems design, and operational support, bringing together those interests.
People often don't realise that organisations like the Met Office, Environment Agency, and others are part of the Civil Service, but they're all owned by and operated for the public.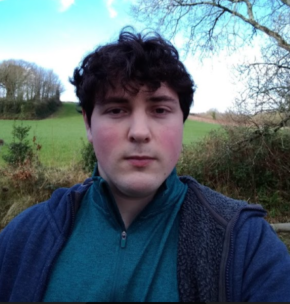 Describe a day in the life at your current role
I tend to start about 9:30am by checking for alerts against our live data and continuous testing environments and investigating anything urgent or that could preclude future issues. Next, my team has a short catch-up, where we discuss our current tasks and any issues we need to deal with. I normally work on some Python and Infrastructure as code, write documents to share knowledge, and prepare future stories/tasks before they are refined by the team.
My afternoon often starts with a planning meeting. My team work together to refine user stories and technical tasks and plan what work we're going to do next. We also have longer catch-ups to deep-dives into problems and discuss larger system improvements/pet-projects.
Tell us about your Civil Service highlights and successes so far
One of my first achievements was becoming the go-to person for a system component that I had designed and implemented.  I've also advanced the Python community within the Met Office. This is a group of people with science and technology backgrounds who improve our Python and software development skills through programming puzzles. I've been able to use theoretical knowledge from my degree and practical experience from my work to teach programming concepts and best-practice to those from different or non-programming backgrounds. 
Global ensemble data was recently made available in a raw form to the public for the first time through Weather DataHub, which relies on my team's system. It felt great to see weather enthusiasts on Twitter excitedly sharing new charts,because we don't normally receive visible feedback on our internal data platform
Tell us a bit about your team/colleagues
My team develop, maintain, and support an internal data platform that enables users to get just the bits of data they want from large forecast outputs or view the data as maps (with the help of another team). We have an interesting skillset – a combination of specialist geospatial data knowledge and tooling experience, building reliable systems, Python programming, along with building and running operational services. This makes the learning curve quite steep. So we've been trying to make it easier to understand and better communicate the language and components we use.
Outside work, we're a pretty active bunch. Between us, we play tennis, off-road cycle and run, sailing, surfing, rugby, and kayaking.
What are your hobbies, and how is your work/life balance?
The flexibility of my work allows me to get a good work-life balance. I fit the stereotype well – I'm a nerd that does a lot of gaming. That aside, I'm also a long-time runner and walker. – I like to go hashing (running off-road trails laid in flour) two to three  times a week and walk the coast and common. In 2020, I finally took up the saxophone, and this year I've learned to sail and started kayaking.
I am involved in student theatre and live events tech, which I have done since I was at university. I help the current students to maintain equipment and run the larger events like Freshers' Week.
What makes you proud to be a Civil Servant?
I'm proud to be part of the Met Office. We're known as one of the most trusted and accurate weather services in in the world. A four-day forecast today is about as accurate as a one-day forecast 30years ago, and the data volumes have vastly increased.
But many people may not be aware how many activities depend on observing and predicting the weather. As well as providing weather forecasts, we're one of only two organisations that airline pilots must get data from before take-off to ensure their route is safe. We issue severe weather warnings, provide forecasts for those working at height or offshore, help highways authorities to know when roads need gritting, and much more. Our purpose is 'helping you to make better decisions to stay safe and thrive'. So our work keeps people safe and enables individuals and businesses to make the most of the weather
What advice can you give someone unsure about the Civil Service?
The Civil Service is ultimately much like any other business, except it's owned by the public instead of shareholders or founders. It's non-political and you have interviews, performance reviews, like any other job. There shouldn't be anything scary about applying for a Civil Service job, just do it! The Civil Service is much broader than many people assume in terms of departments, skills, and location. It's not just made-up of political administrators in London. It includes scientists developing new forecasting techniques, graphic designers communicating important information to the public, ecologists monitoring river health, and software developers with support teams building and maintaining the computer systems needed to deliver national-scale public services.
Back to National Careers Week Hub
Return to the National Careers Week Hub to find more information about joining the Civil Service.
Back to Hub
Back to Blogs
Return to our list of blogs from apprentices, fast streamers and more.
Back to blogs