Civil Service


Siobhan Russell
Siobhan Russell, Age 37, working in the Department: Crown Prosecution Service, Magistrates' Court Unit, West Midlands as Crown Prosecutor. Read their story below.
Tell us a bit about your journey into the Civil Service
 Prior to law, I worked as a funeral arranger. I loved the job, but I was conscious that I had a law degree which I studied for in 2008-2011, that I was not using. I had always wanted to become a lawyer but life gets busy, especially as I am a mother of three. When the SLC announced they were enabling postgraduate loans to be used for LPC LLM courses, I decided to take the plunge, despite being heavily pregnant with my third child. I studied that part-time alongside my job.
I lost my grandfather in 2017 and cared for him at the funeral home. This then pushed me to pursue stepping out into a legal role. I worked as a paralegal for a year and a half, working mostly on the Grenfell Tower inquiry. The skills I developed here  helped me finally obtain a training contract with the CPS. After nearly two years I am fully qualified and recently qualified and have not looked back once.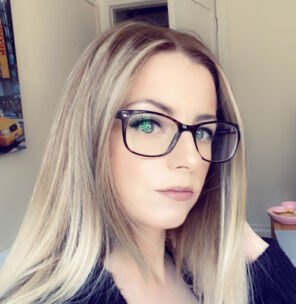 Describe a day in the life at your current role
The beauty of my job is that it is so varied and the human element of it keeps me on my toes. I may be in court one day, presenting cases to a  magistrates' bench or district judge and the next working on fully reviewing case material and progressing a case towards trial or making applications or undertaking legal research. It is difficult to describe a typical day because it really does vary. As a trainee I also completed seats in rape and serious sexual offences and in child protection on secondment. This meant I could explore other areas of law.
Tell us about your Civil Service highlights and successes so far
 I am incredibly proud of myself that I managed to be one of the lucky people who got a training contract with CPS. It is a really tough process but one that was well worth sticking with. I have never regretted for a second any of the choices I have made- they were all part of the journey. My qualification date remains the most recent highlight, it was a big deal to someone who never thought that day would arrive. Along the way, I have been fortunate to have high quality work given to me, that has really challenged me.
Tell us a bit about your team/colleagues
The CPS has an extremely supportive culture. I have been welcomed into the fold from day one and everyone is always willing to answer  a question or explain something when  you may be unsure. I have been consistently supported to develop my confidence and grow as a lawyer.
What are your hobbies, and how is your work/life balance?
I am a mother of three and as a result, life is very busy. That said, I have always been afforded a reasonable amount of flexibility and I am trusted to get on with my job- that has been crucial in the last two years of lockdown. My work-life balance is good. I work hard but I am able to approach the management at CPS and discuss these sorts of things. Outside of work, I have special affection for shoes and reading. I spend time with my children and the balance in terms of that is also very good.
What makes you proud to be a Civil Servant?
I feel like I am contributing to society and that what I do matters. It helps massively that the CPS makes clear to all who work there that what they do is valued.
What advice can you give someone unsure about the Civil Service?
For me, I researched the values and culture and they very much aligned with my own personal values. Sometimes it can help to speak to someone who does the role you are interested in and get the real picture of what they do on a daily basis and why they do what they do- what motivates them? I am motivated by the public service element of my job and a sense of justice and fairness. I would absolutely recommend a career in the Civil Service.
Back to National Careers Week Hub
Return to the National Careers Week Hub to find more information about joining the Civil Service.
Back to Hub
Back to Blogs
Return to our list of blogs from apprentices, fast streamers and more.
Back to blogs