Civil Service


Shauna Compton
Shauna, 19, is an Administrations Officer for HM Crown Prosecution Service Inspectorate.
Tell us a bit about your journey into the Civil Service
I'm currently an administrations officer at HMCPSI, but my journey in the Civil Service began straight from sixth form. I wanted to pursue a career in this industry because my friend had been working within the Civil Service two years prior and my grandad had also previously worked within the Civil Service.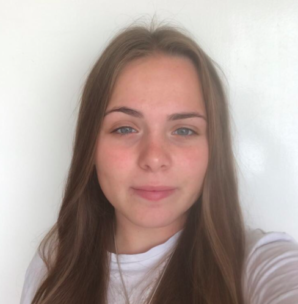 Describe a day in the life at your current role
No two days are the same in my current role and that is why I love this job so much. One day you can be working on data for inspections and the next you are searching for hotels for the inspectors to stay in. This job keeps me on my toes as I never know what tasks I'm  going to be assigned each day, which allows room for spontaneity. This makes forming relationships key to succeeding. I try to build-up a sense of trust with as many individuals in the organisation as possible.
Tell us about your Civil Service highlights and successes so far
 One of my Civil Service highlights so far is that my team won an award for being the most supportive colleague. I am part of a team called BST and we carry out a range of tasks to support the inspectors within HMCPSI. We were allocated the most supportive colleague as we are always willing to help and the appreciation we received through getting this reward, made us all feel collectively so great about the work we do, and this is why I would count this as a highlight. This is a Civil Service highlight for me because it demonstrates teamwork and unity within the Civil Service between colleagues.
Tell us a bit about your team/colleagues
I am lucky to be surrounded by a very supportive team. We are all willing to help one another out.
What are your hobbies and how is your work/life balance?
One hobby of mine outside of work is walking my dog. I love this activity as it gives you time to appreciate the nature we're surrounded with and gives you peace of mind. My work to life balance is very separate. Outside of work I don't worry or stress about work related topics, and in work I do not let my personal life affect my job.
What makes you proud to be a civil servant?
I am proud to be a civil servant. I know that as an organisation, we aim to improve justice systems and make life better for individuals. 
What advice can you give someone unsure about the Civil Service?
I would say, to a young person who is unsure about joining the Civil Service, that this is a great opportunity. The Civil Service can open many windows for you to pursue a lifelong career. Even if you feel in the long run that a role within Civil Service is not for you, you have gained such incredible work experience that will benefit you and your CV.
Back to National Careers Week Hub
Return to the National Careers Week Hub to find more information about joining the Civil Service.
Back to Hub
Back to Blogs
Return to our list of blogs from apprentices, fast streamers and more.
Back to blogs