Civil Service


Samaira Uddin
Samaira, 18, is an apprentice in the Government Digital Service.
Tell us a bit about your journey into the Civil Service
I had always known about the Civil Service as my father is a civil servant, and I always imagined myself working in the Civil Service. While at sixth form I had originally decided to apply to university to study international relations and politics however quickly after sending off my application I became hesitant on whether I really wanted to attend university. I began looking into alternative routes and searching into Civil Service apprenticeships.
I applied to various roles in different departments such as the Treasury and FCDO, however the Government Communication Service (GCS) apprenticeship was one that I was drawn to the most as it was an area  I had never worked in or had learned about. My brother had also previously completed the same apprenticeship and enjoyed it. The interview process of this apprenticeship was also very different to any previous ones I had done before, I was assigned to create a campaign and make a presentation about it and present at the interview. This task was very enjoyable to me and unique and drove me to want this specific apprenticeship even more.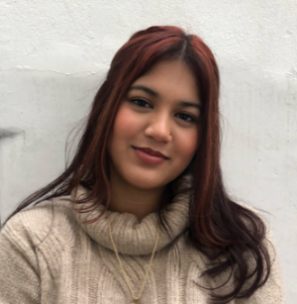 Describe a day in the life at your current role
In the internal communications team, everyday is different; we are constantly getting new tasks to undertake and doing something different everyday. Most of my days start with me checking our email inbox as I am admin and responsible for responding and forwarding any questions or queries we receive. Typically in the morning we have a team meeting to address the work we are doing, tasks we have completed and  whether we have any blockers.
Throughout the day there may be more meetings with different teams if we are working on specific projects/campaigns. The tasks I complete throughout the day can range from uploading and subtitling videos, to drafting comms for all staff stand-ups, proof-reading our all staff newsletter, updating information on the GDS Wiki, filling out benchmarking spreadsheets, updating meeting rotas and further support tasks to other members on the internal communications team. On some days I may also attend external communication webinars, complete any online courses I am taking and also finish any assignments I have from the learning portion of my apprenticeship. Twice a month I also have half-day seminars that I attend for my learning.
Tell us about your Civil Service highlights and successes so far
Some highlights have been the amount of new skills I have developed in such a short amount of time. I've had the opportunity to use new programmes and learn a whole range of skills. I've also been given the opportunity to shadow meetings to see what other work teams complete. I think one of the biggest highlights is having the ability to constantly develop skills.
Tell us a bit about your team/colleagues
The GDS Communications team is formed of five sub teams: strategic comms, creative, events, campaigns and internal comms. All teams come together three times a week to update on the work they have completed and if any other teams can assist on anything. This allows for the entire comms team to remain interconnected. Within the internal comms team there are five of us and we meet everyday to catch up on the work we are completing, discuss any blockers and any upcoming tasks. The entire comms team is filled with supportive colleagues, always willing to answer any questions I have and give support to one another.
What are your hobbies and how is your work/life balance?
Outside of work I am a huge reader and love reading. Reading itself is definitely a hobby that consumes your time but since starting work I have found that I have been reading more than I ever have before. I find the work/life balance easily maintainable.
 I feel I have more social time than I did at school. I think it's down to the fact that you don't get "homework" so you have your evenings and weekends free to chill and relax. I have also found that with working on a computer, it's really nice to just read as it gives me a break from screens and allows me some time to be away from phones and computers. I think this is really valuable, especially since I spent almost two years doing online school, it's really nice to give myself a break and also do something I really love and enjoy.
What makes you proud to be a civil servant?
What makes me most proud about being a civil servant is being able to witness the impact my work has, although the work I complete is internal and on an organisational level I can see the effect of the work I complete, I can also  see the wider impact of the GDS' work and the comms team on government. As well as through my apprenticeship I can hear about the work completed by other apprentices in my cohort in different departments and understand the work of different government departments and how valuable their work is. I have a greater understanding of how important the work of civil servants is.
What advise can you give someone unsure about the Civil Service?
 The Civil Service is an organisation which has so much to offer, there are so many different areas you can work in for different departments. It's a great gateway to get yourself into the world of work. The opportunity to also complete an apprenticeship is so great, you will be able to work to develop and gain new skills as well as learn about the area you are working in. 
The opportunity to work in the Civil Service, which is an organisation that is so broad and offers so many different routes, especially for young people, is something that is definitely worth looking into. My advice for a young person who is unsure about joining the civil service is to look into the different areas that the Civil Service has to offer and to look outside their comfort zone, as they could find something that they've never done before and really enjoy it.
Back to National Careers Week Hub
Return to the National Careers Week Hub to find more information about joining the Civil Service.
Back to Hub
Back to Blogs
Return to our list of blogs from apprentices, fast streamers and more.
Back to blogs