Civil Service


Murray Lane
Murray, is a project delivery Fast Streamer, currently at the Ministry of Justice.
Tell us a bit about your journey into the Civil Service
During my final year at university, I received a recommendation from a friend who had already graduated, promotingsome of the benefits of working for the Civil Service. I was, like many final year students, actively pursuing applications to different graduate schemes and the Fast Stream stood out as the number one graduate scheme in the UK. 
As somebody who thrives on new challenges, I was particularly attracted to the idea of being able to rotate between departments and work in completely different areas of Government. This varied experience also provides exposure to a range of different senior colleagues and their respective leadership styles, which is extremely useful when formulating your own. 
I am currently in my second year of the Fast Stream, posted at the Ministry of Justice, and spent my first year in Defra. At the end of this placement, I am due to go on secondment to either an arm's length body, a charity or the private sector.
The application process was very competitive but also enjoyable and compared to other graduate schemes that I applied for, elements such as the Assessment Centre are structured much more effectively and fairly for the Fast Stream.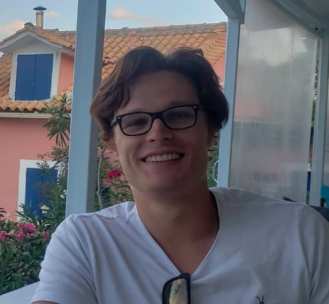 Describe a day in the life at your current role
In my current role, I am focussing on the delivery of the Four New Prisons Programme which will help to address the predicted shortfall of prison places across the current estate. 
One of the prisons is likely to be publicly run and I am responsible for contributing to the operating model that we want to have in place. This includes considerations such as education, rehabilitation, industries, safety, healthcare and drugs strategy. In creating our newbuild prison we should take on board  the lessons learnt at other recently built jails, as well as best practice internationally and in other major government projects. 
For the healthcare and drugs strategy, as well as the evidence base, I am the workstream lead and so part of my responsibility is to coordinate and organise external contacts and internal subject matter experts in order to develop our proposed approach to the operating model. 
I have also been involved in work around the planning applications at the proposed construction sites for our four prisons. This has involved written submissions with advice to the programme board. 
Finally, on-site visits have been the best way for me to visualise the design of our prisons, as well as day-to-day operations. 
Tell us about your Civil Service highlights and successes so far
In terms of my highlights so far, I was fortunate enough to have the opportunity to deputise for our Director General's private secretary in Defra. This role gave me an extraordinary insight into the day-to-day duties and dealings of such a senior leader and left me feeling both impressed and inspired to strive towards that level of responsibility. Given that the week when I covered the role was the UK's first week having left the EU following the transition period, there were substantial challenges faced. I was reassured by the composure of the senior leaders that I saw in action, as well as their diligence and professionalism.
Later in the year, I also had the opportunity to lead on a new initiative that would allow less senior colleagues to be able to meet with the Director General at informal coffee mornings. This provided them with the chance to feed back what they thought was working well within the directorate and what they thought could be improved.
Finally, being able to tutor students from disadvantaged backgrounds via the Action Tutoring programme as part of my corporate objective was extremely fulfilling. It is encouraging that contributing to positive outcomes for society has not been confined to my immediate role during my time in the Civil Service.
Tell us a bit about your team/colleagues
My current team in the Ministry of Justice combines several colleagues with a wealth of operational experience in prisons with colleagues who have worked in more policy or project focussed roles. The common factor that unites them is their commitment and enthusiasm for their work. My current team is spread across the country and benefits from the use of both a London and Leeds office.
In the Fast Stream, my colleagues are very diverse, both as far as their backgrounds and experiences are concerned. Some enter the scheme with private sector experience, some with previous Civil Service exposure and some, like myself, join directly from university. 
There are a range of different forums and initiatives where Fast Streamers can meet their counterparts. For example, there is a Coffee Roulette scheme that randomly assigns a new match each week for Fast Streamers to have an informal catch up. 
During my time at Defra, I was part of the Fast Stream Events Network, which brought together Fast Streamers within the department and hosted talks and informative workshops, as well as social events such as quizzes and picnics.
What are your hobbies and how is your work/life balance?
Outside of work, my main hobbies include sports (tennis, football, padel tennis, cricket and more) and languages. I am determined to be able to use my language skills as part of my career within the Civil Service and am exploring all of the opportunities on offer. I ensure that I take advantage of the Civil Service Languages Networks which organise events and tandem sessions for keen linguists to improve or maintain their languages skills.
From my experience, the work/life balance of civil servants is generally very good and flexible working requirements can very often be accommodated. For example, I am able to work as a tennis coach in my free time alongside my Fast Stream role. 
Of course, having started the Fast Stream during the pandemic, it has been a challenge to go into the office as much as would normally be the case, but the Civil Service is committed to the hybrid working approach. I am appreciative of the fact that my line managers have fully respected the separation between my work and private life and have allowed me to properly relax and recharge during my time off.
What makes you proud to be a civil servant?
I am proud not only of the absolutely vital work that the Civil Service does, which has been more apparent than ever in recent times (having had to simultaneously deal with the challenges of a global pandemic and our exit from the European Union), but am also encouraged by the inclusivity of the Civil Service. For example, the Fast Stream recruitment process does not consider what university prospective candidates attended. 
Furthermore, there are brilliant internship and apprenticeship programmes that seek to promote equality of opportunity. By way of example, the Summer Diversity Internship Programme gives people of minority ethnic, disabled or disadvantaged backgrounds the opportunity to gain invaluable work experience in a Government department and, upon successful completion of the scheme, a fast pass into the Fast Stream.
It is inspiring to work alongside as many committed civil servants as I have, many of whom have dedicated their entire careers to public service and contributing to societal betterment. My experience so far has convinced me that civil servants are among the unsung heroes in our society and that the Civil Service is a rewarding organisation to work for.
What advice can you give someone unsure about the civil service?
Don't hesitate! The scale, variety and challenge of the work in the Civil Service is unrivalled by any other sector, as is the work/life balance. There are so many opportunities for development that only the Civil Service can offer, such as shadowing other teams or senior leaders, going on temporary secondment to another department or team and subsidised training programmes. It may sound clichéd, but it really is the case that no two days in the life of a civil servant are the same. 
I would also advise prospective young civil servants to dismiss some of the preconceptions of the Civil Service that are propagated in the media. The truth is that there are so many differences in working style/culture between different departments and functions within government.There is no one desirable 'type' of civil servant and the Civil Service is committed to hiring as diverse a workforce as possible, in order to better reflect the people it serves.
Given the breadth of roles on offer, it is very likely that you will be able to find a position that is interesting and challenging. You have the chance to make a tangible difference to society and be a leader of the future!
Back to National Careers Week Hub
Return to the National Careers Week Hub to find more information about joining the Civil Service.
Back to Hub
Back to Blogs
Return to our list of blogs from apprentices, fast streamers and more.
Back to blogs