Civil Service


Martine Vatcher
Martine Vatcher works in Asylum and Protection - FHRU (HMPO) as a Resourcing Consultant. Read their story below.
Tell us a bit about your journey into the Civil Service
I drifted a bit but wanted to move to London, so needed to get a permanent job in a sector that wouldn't vanish, so I applied to the Civil Service. It took a few months but once I joined the Home Office, I was put in charge of flag flying, and other things. I worked in various roles - commissioning building projects, legislation, ministerial briefings, immigration and training. 
I quit to go back to university then back on the jobs market and I worked in temping admin roles and local government but really wanted to get back to HO. The Civil Service is definitely not full of grey people, in grey clothes, doing grey jobs. It's a place where you can be yourself and be respected, whoever you are. You'll be given the opportunity to develop along a specialist career path and be paid to do so.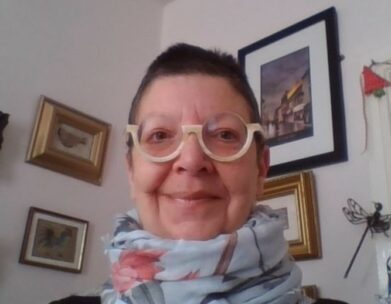 Describe a day in the life at your current role
Am really grateful for flexible working, which means I can hit the snooze button if I need to. I am one of those permanently in the office types – ideally by 08:30 but more like 09:00.
 Once at my desk, mug of tea in hand I go through emails to my own account. I'm a Fire Warden and a Mental Health First Aider so I need to make sure I'm up to date with that. Then there's the personal development stuff – emails from managers to aid progress and achievements, checking on my well-being. Time to move on with my job and the team. 
We have a daily call to divvy up the new work that's come in, assist each other and look to see what's coming up. In recruitment, we always need to appreciate the big picture and where we fit in, there's lots of joined up work with colleagues across the country.
Tell us about some your Civil Service highlights and successes so
I've had some great times and great roles. I managed the staff directory so I knew all the 'secret' phone numbers. Then I project managed the commissioning and fitting of a new office in London and got to work with a real sporting hero, Rob Andrew. Managing one of the London buildings I worked briefly with a music hero. He kept his cool whilst I discovered a huge colony of bees had moved into Grenadier House just before we opened it. I've worked in China and Pakistan, such amazing countries. However, the real highlights for me are the people I meet on a daily basis. Doing their job and caring about others, colleagues and customers.
Tell us a bit about your team / colleagues
We try to be generous with the time we give to each other and make opportunities to listen and appreciate the different interests or opinions. We do dinners to celebrate birthdays and I'm grateful that we can now socialise together again.
What are your hobbies, and how is your work/life balance?
I work full time but at the end of the day I do not take work home, that's how I maintain my work-life balance. In terms of hobbies I used to do pottery and stuff at a local arts studio. When the sun shines then it's out to the Peak District to stretch my legs or off to the east coast to experience the North Sea gales blowing sand in my eyes. Lazy strolls along the many South Yorkshire footpaths and staring at birds and trees and people watching. That's when I'm not baking or gardening or reading.
What makes you proud to be a Civil Servant?
My workplace also reflects the community in which I live, it is incredibly diverse and every day I get to meet a world of new  experiences and understanding of the lives and world of others. The people I meet who are comfortable with who they are and are proud of who they are and what they achieve, they challenge me to hold the same ambition: to bring my whole self to work and perform at my best.
We accept the responsibility  of making a  real difference to the lives of all those here in the UK. We show our respect for others and demonstrate how we value them by acknowledging that we are not all the same and what we do reflects the diversity of society and the equality of service in a fair and open way.
Who wouldn't be proud of an organisation whose core values are:
'integrity' - putting the obligations of public service above your own personal interests
'honesty' - being truthful and open
'objectivity' - basing your advice and decisions on rigorous analysis of the evidence
'impartiality' - acting solely according to the merits of the case and serving equally well governments of different political persuasions
What advice can you give someone unsure about the Civil Service?
What do you want out of your working life?
Steady? Reliable? Trustworthy? Secure? Perhaps these words are not always top of your list when looking at your life now and what you want from the future. For many they may sound a little dull, but they are a great foundation from which to build. There are so many options available to you, what skills do you have right now – if it's law or finance or digital then there's a path already waiting. 
Not sure that you know what you want or maybe you left school without all the right bits of paper, that's OK. Whether you are looking to start somewhere or step up to the next level the 'stop' is up to you. You don't have to stay in the same job, in the same place. You can achieve recognised qualifications (at no charge to you) and still get paid. Oh, and did I mention the people?
Back to National Careers Week Hub
Return to the National Careers Week Hub to find more information about joining the Civil Service.
Back to Hub
Back to Blogs
Return to our list of blogs from apprentices, fast streamers and more.
Back to blogs