Civil Service


Maqsood Khan
Maqsood, 46, joined the Civil Service in 2005 and has held various roles since.
Tell us a bit about your journey into the Civil Service
I was once an Organic Chemist working in the chemical industry. I soon realised this wasn't for me and I needed a change. My wife Zaheda, who was already working for CPS, encouraged me to join the Crown Prosecution Service. In 2005 I joined as a Witness Care Unit Manager. Since then, I have held various positions such as a Paralegal Officer, Case Progression Manager and a Business Manager. During this time, I studied law part time and became a lawyer. I qualified in 2016 and now I am SCP within the Fraud Unit.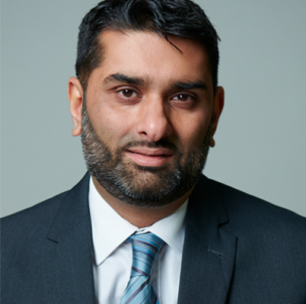 Describe a day in the life at your current role
I review files and make charging decisions in the Fraud Unit revolving around Benefit Fraud, Tax Evasion and believe it or not, eggs. If eggs aren't the right size a company can be prosecuted.
A typical day would include reading statements, considering exhibits and reviewing any digital media, such as CCTV. If I'm satisfied there is sufficient evidence to prosecute, I will charge the defendant. If not, I won't or I may ask for further material.
Tell us about your Civil Service highlights and successes so far
I have been with CPS for around 16 years, and during this time I've been awarded North West Manager of the year in 2008, studied part time and became a lawyer, and been part of a CPS recruitment campaign in 2020.
Other career highlights include - two of my cases were recently covered by the BBC fraud squad and were aired on BBC 1. I was recently awarded a DPP Commendation for the work I undertook in partnership with the Anthony Walker Foundation. I work with young people from ethnic minorities and disadvantaged backgrounds to inspire them to break into the legal sector.
Tell us a bit about your team/colleagues
I am part of an amazing team and we work together to achieve justice. We often rely on each other and seek advice. While I believe in my own strengths, we can only move forward as a team.
What are your hobbies and how is your work/life balance?
My work/life balance is spot on. I had two very young children when I was studying part time. The CPS allowed me to take study leave during my exams, so my work, education and family life was balanced. I enjoy spending time with my family, watching movies and seeing Liverpool FC smash other teams.
What makes you proud to be a Civil Servant?
I represent the Crown Prosecution Service and am proud to do so.
I am part of an organisation that caters for its people and offers great benefits.
I am part of an organisation that brings offenders to justice where possible.
I am part of an organisation that gives me 32 days annual leave days a year.
What advice can you give someone unsure about the Civil Service?
If you want a good work/ life balance, want to develop yourself and your career, want to earn a decent living and do your part for your community, then join the Civil Service.
Back to National Careers Week Hub
Return to the National Careers Week Hub to find more information about joining the Civil Service.
Back to Hub
Back to Blogs
Return to our list of blogs from apprentices, fast streamers and more.
Back to blogs