Civil Service


Lucia Henry
Lucia Henry , age 21, working in the Department for Transport (DfT) as Assistant Contract Manager. Read their story below.
Tell us a bit about your journey into the Civil Service
I graduated from university in the summer of 2021. During the end of my second year we spiralled into the global pandemic and it really made me think about my next steps and what I wanted to do after graduating. 
Although a masters wouldn't have been the worst thing, I was definitely looking out for opportunities beyond education and in the world of work. After hours of searching the internet looking at many different graduate schemes, I came across the Summer Diversity Internship Programme (SDIP). 
I hadn't considered a role in the Civil Service before, but I sent off my application and crossed my fingers. I was successful  in the application process, and was offered an internship with the Department for Education. I really enjoyed my time there as part of the HR Operations L&D team. My six-week internship soon became six months and, after deciding I quite liked it in the Civil Service. I began applying for permanent roles. I am now three weeks into my new role as an Assistant Contract Manager and am enjoying every moment.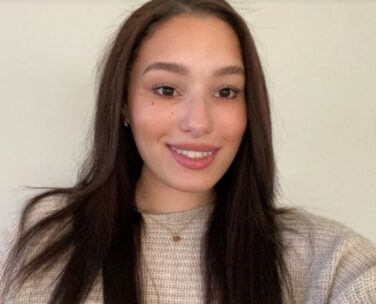 Describe a day in the life at your current role
I am still settling into my current role, so day-to-day life involves me trying to find my feet and asking lots of questions. I spend a lot of my time involved in ongoing projects and trying to learn as much as possible. I'm gradually picking up more work as I go along and contributing more and more to meetings and team discussions.
Tell us about your Civil Service highlights and successes so far
One career success so far has been navigating my way from Leeds to London without getting lost on the tube! Being able to celebrate at the Christmas party with my soon-to-be colleagues is my highlight so far. I am sure the next few years will bring many more good times and memories.
Tell us a bit about your team / colleagues
 I have only been part of the team for three weeks, but I already feel like I belong. Since my first day everyone made me feel so welcome and I couldn't be more grateful for the continued kindness and friendliness I have received. In every aspect they are an amazing group of people and a credit to the department, I don't think I could ask for a more supportive team to be part of. I look up to every one of my colleagues and I am in awe of their passion and the incredible things they have achieved so far. I look forward to working with them through both the challenges and success that 2022 will bring.
What are your hobbies, and how is your work/life balance?
 As someone who was fresh out of university and the education system, joining the Civil Service was a huge wake-up call regarding my working habits. The ability to be able to switch off at 5pm and not feel guilty for spending my weekends on Netflix was such a new thing for me, and something I am still getting used to.
With what feels like lots more free time outside of work, I am spending my energy trying out lots of different hobbies. Having spent so long feeling like I never had time for myself, I spend my non-working hours trying to learn new skills and challenges. 
Recently I have found myself upcycling my furniture and doing arts and crafts, as well as spending more time outside in nature. The culture around work/life balance in the Civil Service is something I am incredibly grateful for, as it fosters positive mental wellbeing, as well as more productive working practises.
What makes you proud to be a Civil Servant?
 I feel the most pride being part of an organisation that does so many great things. The Civil Service wouldn't be what it is without the hard work and dedication of everyone behind the scenes. Every morning I log on to the intranet and there are so many announcements celebrating the achievements of colleagues and recognising the important contributions being made by Civil Servants within my department and beyond.
What advice can you give someone unsure about the Civil Service?
Just six months ago I was a young person unsure about joining the Civil Service. I have been exactly in your shoes, feeling overwhelmed about the world of work and what it would be like. The best advice I can give you, and what I would have liked to hear, is that you never know until you try - the same goes for all opportunities in life! The worst thing that could happen is that you never give it a go. If the last year or so has taught us all anything, it's to embrace every opportunity that presents itself,, as you never know what is around the corner and you might surprise yourself.
Back to National Careers Week Hub
Return to the National Careers Week Hub to find more information about joining the Civil Service.
Back to Hub
Back to Blogs
Return to our list of blogs from apprentices, fast streamers and more.
Back to blogs