Civil Service


Lewis Russell
Lewis, 22, is a Campaign Delivery Officer for the Government Recruitment Service in Cabinet Office.
Tell us a bit about your journey into the Civil Service
Coming close to the end of myuniversity career with quite an open-ended degree, I quickly began to realise, as many graduates do, that it was time to step into the real world. I wanted to use the skills I had gained at university, along with my previous work experience, in a role that would be engaging and fulfilling.
I had taken up a management role in retail, but found that I didn't have much time to think about anything other than my next working day. A family member (a civil servant) strongly recommended that I have a look into a career in the Civil Service, so I signed up for a Civil Service Jobs account and was overwhelmed by the wealth of opportunities that lay before me, after weeks of browsing LinkedIn and Indeed.
I applied for the Fast Stream and managed to get to the final stage having had no previous Civil Service experience, which was a huge shock and a great learning experience for me. Eventually I was interviewed, and was successful in securing a job working in Government Recruitment. I've never looked back.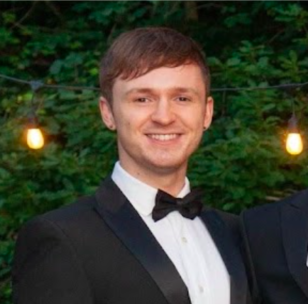 Describe a day in the life at your current role
This gets said a lot, but it's true - no day is the same in my role. After greeting your team in the morning and setting some goals for the day, you can work as independently or as collaboratively as you would like.
My role involves liaising with stakeholders in order to publish job adverts onto the Civil Service Jobs website, essentially I am posting the very job adverts that I was initially looking to apply to!
I manage staff members, too. It's always important to chat to them and make sure they're supported, especially with our current work from home situation.
I also have room each day to think about my personal development - what I'd like to learn next, what my career steps will be, or any courses I'd like to undertake to enhance my CV and knowledge.
My team is part of a larger business unit, so there are always people to chat to, new faces to meet, and most importantly you can always stay busy if that's what you prefer.
Tell us about your Civil Service highlights and successes so far
Joining the Civil Service, back in January 2021, meant that I had taken up a new role at the height of working from home. I thought this would be challenging and isolating, given that I had moved from a customer-facing role to one where I was sat in my own office. In fact, I felt just as welcomed to the team as if I had sat down with my colleagues in person grabbing a coffee. There was always someone around to chat to, and I got used to this style of working really quickly. 
Now, when I head to the office, there is always the added bonus of being able to see the team in person. One of the biggest highlights for me personally, is that I always strive to be the best I can be, this is heavily encouraged in the Civil Service. This attitude secured me a promotion three months into starting my role. Your personal progression is so important and it was fantastic to see my ambition be recognised.
Tell us a bit about your team/colleagues
We have quite a large team, there are around 20 of us. Despite this, every member of the team manages to have their own responsibilities and specific skills that define them. A real highlight of the Civil Service is that you work alongside such a diverse range of people, each with their own stories to tell.
My team really is a lovely bunch, and through the team I've met (and had a drink with) people who I wouldn't get the chance to meet otherwise. Whilst we each have our own responsibilities and duties, there's always someone around to ask for help - or even just to chat to. The wider departments are equally as kind, and there's a real sense of community amongst us.
What are your hobbies and how is your work/life balance?
My work-life balance is the best it has ever been. The department I work in allows for flexi-time, meaning that any extra work that we do is time that we can be sure to take back if we want to. Additionally, there is a wider range of hours we can work in, meaning you can adjust your schedule at any time.
There is no expectation to work above your contracted hours and there's a real trust put into staff to manage their time effectively. I have the flexibility to make plans with my friends who work different hours, and it's much easier to find a time that works for everyone. Because of this flexibility, I signed up for a personal trainer who I see twice a week in addition to my usual gym sessions. I have more time for the gym than I have ever had before. Civil servants get a discount with my PT, too, which was a good incentive!
What makes you proud to be a Civil Servant?
I get a lot of fulfillment from my role because I know that my day-to-day job is making an impact on not only the wider Civil Service but the country as a whole.
In my current role, I get to be a face for the Government Recruitment and contribute to positive feedback that we receive. I'm also proud to be a civil servant because of the collaboration required. Everything you do for the team is appreciated and you work alongside people who have just as much pride in their job as you.
What advice can you give someone unsure about the Civil Service?
If you're unsure about applying then my advice would be - just do it. I have honestly never been happier in a job role than I am now, and it comes from a combination of my work life balance, my colleagues, and how I'm recognised for the work that I do.
Whilst the job descriptions may sound complex, or the job titles far beyond anything you have ever done before, in reality the roles are accessible to a huge range of people and there is always the opportunity to learn more. Put your best foot forward and you really can't go wrong.
If you would like to take on a career that has your future in mind, then look no further than the Civil Service.
Back to National Careers Week Hub
Return to the National Careers Week Hub to find more information about joining the Civil Service.
Back to Hub
Back to Blogs
Return to our list of blogs from apprentices, fast streamers and more.
Back to blogs