HM Revenue
& Customs

How I learned to counter tax avoidance
Heather tells us how she joined HMRC as a trainee, and became a Counter-Avoidance specialist.
How it started
I've worked at HMRC for 7 years, starting as an Administrative Officer in Fraud Investigation. I loved this role because there was a lot of variety, and a decent amount of the role was not desk based.
This meant I needed to be flexible as tasks could come in at all times of the day. For example, we could be out at 6am assisting with a job or working late dropping off and collecting property.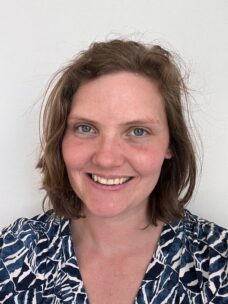 Making the first move
I wanted to start a family, so I looked for a job with more predictable hours which would allow for a better work-life balance. I was successful in my application for a Compliance Higher Officer in Counter-Avoidance, just 6 weeks before starting maternity leave.
On my return, I began the 18-month training programme. It was a great reintroduction to work after being off for so long, and provided a good foundation of learning for my current role.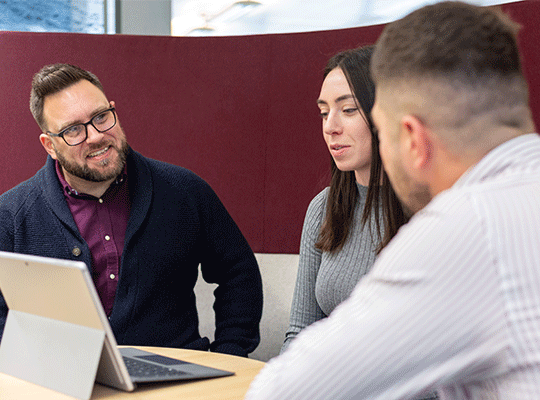 The training wheels come off
Following the initial induction, I was invited to training events and given reading to do. After a few months, I was given my first real case to work on. I learn best by doing, so while I was excited to see the learning in practice, I was also anxious because I didn't have experience dealing with a real customer. The case was a plumbing business – they were just as nervous about the enquiry as I was!
The customer and I worked together to obtain the information I needed to check the self-assessment return. There was some additional tax to pay, and I was able to educate them to promote future compliance.
Other customers I worked with included a nursery, antiques shop and landlord. I had plenty of support from my manager, technical support team and other colleagues, so there was always someone to ask when I was unsure.
Challenging and rewarding
The first stage of the training programme is completed with the Central Training Unit for 9 months. The course picked up pace quickly, and at times I found this challenging, especially with 2 young children. There was a lot of new information to take in, I remember at one point thinking "there's no way I'm going to remember all of this!"
I was pleasantly surprised in my casework when points started coming up that I knew I had read about, and a lightbulb in the back of my mind switched on. It was still hard work, but I was starting to understand how it all fit together and this felt so rewarding.
The flexible working was invaluable. For instance, if my kids are sick and sent home from nursery, I can collect them at short notice. I worked with my managers to ensure I attended all scheduled training sessions but was fully supported with my caring responsibilities too. I often log back on at 6pm for a couple of hours to do some reading while it's quiet.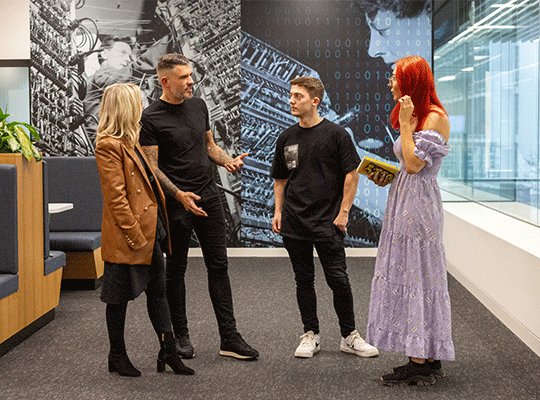 Helping taxpayers help themselves
I've been back in Counter-Avoidance for 3 months, where we deal with marketed tax avoidance schemes. They claim to be able reduce how much tax you'll pay, for a fee. I issue accelerated payment notices, which require the customer to pay the suspected tax advantage upfront.
The money is held by us while the legal processes take place, effectively removing the financial benefit of the avoidance scheme. There are penalties if the notice is not paid, which I issue when due. Customers can have queries about the notices or penalties, so I answer these either through calls, emails or letters.
Onwards and upwards
I'm currently working through the next stage of my training programme, which is more tailored to my role and involves more on-the-job learning. I have mentors that I get help from, and everyone on the wider team has been helpful too. One of my colleagues took a couple of hours to talk me through the work from start to finish in plain English, which provided context to my role within the wider work of Counter-Avoidance.
My experience of HMRC is that it's a very supportive environment. Things are always changing, like the legislation, guidance and IT systems. If you can embrace this, it's a fantastic place to work.
Find out more about HMRC
Discover more about what we do, our business areas, and life at HMRC.
About HMRC
Customer Compliance Group
Find out more about out Customer Compliance Group and the work they do.
Back to Compliance