HM Revenue
& Customs

Meet the team: Peter
Meet Peter, an Enterprise Architect who joined us in September 2022. We caught up with him to ask why he decided to work at HMRC, his advice for anyone considering applying for a role at HMRC and more.
What motivated you to take a job in the Civil Service?
Before joining the Civil Service, I worked on an MSc and Level 7 qualification in Enterprise Architecture which took a couple of years to complete. I wanted to put this to work and there were some opportunities within Capita where I worked, but no opportunity to move to this role on a permanent basis. It was also difficult to further a career in IT and Architecture. I moved to the Department for Environment, Food and Rural Affairs (Defra) to work on my enterprise architecture skills and to further my career in this role and have now moved to HMRC.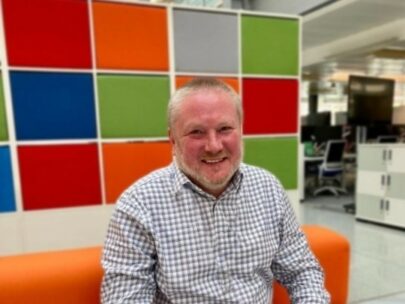 Where did you work prior to HMRC?
Prior to HMRC I worked in the Marine Management Organisation (part of Defra), as an architect. I was there for about one and a half years and before that I worked at Capita as Software Solutions Manager. I've had a wide and varied career, mostly working in IT and technology leadership.
What do you like most about working for HMRC?
Hard to say just yet as I've just joined but I have enjoyed meeting the people, who are all extremely helpful and welcoming. I've started working in the Borders and Trade directorate which is complex and will take a lot of learning, but this is something I enjoy immensely.
What are the main benefits of joining the Civil Service?
There are a number of material benefits such as the Civil Service pension schemes and opportunities for career progression, but looking beyond this, HMRC seems to have a genuine interest in the wellbeing of its staff. This isn't just paid lip service as I've seen in other organisations. The Civil Service is also quite flexible in the way it allows you to operate, such as hybrid working. Obviously, there are constraints around this as you would expect.
Training also seems to be abundant and there are opportunities to increase knowledge and skills.
What would you say to anyone considering applying to join HMRC?
Give it a try!
Obviously, there are different benefits to working in the private sector; the immediate pay might be greater, but the Civil Service has a good pension scheme and additional benefits such as the sports and social club which balance things out.
The work is also challenging and diverse, and you could be working on hugely rewarding and nationally important projects.
What are you looking forward to most in the next 12 months?
Over the next 12 months I'm looking forward to becoming embedded within the Borders and Trade team and learning more about the way HMRC operates. I'd like to think I can quickly contribute and make a real difference as I've quickly got to grips with the challenges already.
I'd like to expand my own skillset and maybe try something I've not done before. I've been looking at courses that I might take to learn some new skills.
I also have a big birthday coming up and we are planning a holiday to celebrate reaching this milestone.
Bonus question: What's your favourite movie or band?
It's hard to say – I like all sorts. If pressed I would say my favourite movie is the original Alien which scared the life out of me when I was a kid!
Blogs
Read blogs from our team about their career, experiences, and the work they do as part of the Chief Digital & Information Officer's Group (CDIO).
Back to blogs