HM Revenue
& Customs

Meet the team: James
Meet James, a Senior Enterprise Architect who joined us in July 2019. We caught up with him to find out why he chose to work at HMRC, what he likes most about his role, and more.
Tell us about your background and why you chose to work at HMRC.
Before I joined HMRC, I worked for a digital company called Leighton. I was motivated to take a job in the Civil Service for a better work-life balance. Working in a digital delivery can be a lot of stress and pressure, but HMRC help support you and really look out for your wellbeing.
What do you like most about working for HMRC?
I really like the support that is in place for a good work-life balance and there's also lots of opportunity for learning and development.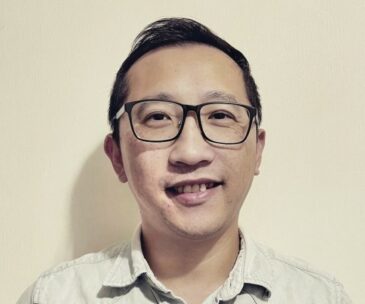 What are the main benefits of joining the Civil Service?
For me, it's the stability, flexibility and development opportunities. There are great opportunities to move into different areas and roles or even into a different department.  
What are you looking forward to most in the next 12 months?
I just got my promotion recently, so I'm really looking forward to developing my skills in the new area and learning new things to help my next career move.   
Bonus question: What's your favourite movie or band?
My favourite band is a band from Hong Kong called Beyond.
Blogs
Read blogs from our team about their career, experiences, and the work they do as part of the Chief Digital & Information Officer's Group (CDIO).
Back to blogs