HM Revenue
& Customs

Meet the team: Akhil
Meet Akhil, a Senior Business Analyst within our Chief Digital and Information Office (CDIO). We caught up with Akhil to find out why he chose to work at HMRC, what he likes most about his role, and more.
Tell us about your background and how long you have worked at HMRC.
I've worked at HMRC for 2 years now, and before this I worked in the private sector in IT MNCs (Multinational Companies or Corporations).  
What motivated you to take a job in the Civil Service?
For me, it's the flexibility and open work culture. One of the primary reasons I joined the Civil Service was to get more freedom at work and to get involved with the work directly impacting the citizens of the country.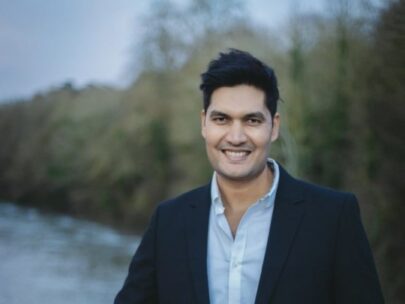 What do you like most about working for HMRC?
I enjoy the work-life balance and working on challenging assignments that help me to understand digital transformation in depth.
What kind of projects have you worked on in your role?
I was working as a Business Analyst for the 'modernising repayments' project. Phase 1 of this project has delivered an automated repayments service. This service enables a customer who has received a tax calculation letter (P800) and repayment due notification to claim their PAYE repayment using the Repayments Microservice.   
What are the main benefits of joining the Civil Service?
There are great learning opportunities for professional growth and plenty of support available to help on personal front.    
What would you say to anyone considering applying to join HMRC?
This is best time to join HMRC. We're going through a large digital transformation to digitise the customer experience and if you're really interested in working with cutting-edge technologies, HMRC is your place. Come and see the difference you are making in peoples' lives.   
What are you looking forward to most in the next 12 months?
I am looking forward to taking the next step in my career and moving into a role that will give me leadership opportunities. On a personal front, I am aspiring to pursue my hobbies in dramatic arts and hopefully I will start mountaineering.   
Blogs
Read blogs from our team about their career, experiences, and the work they do as part of the Chief Digital & Information Officer's Group (CDIO).
Back to blogs