HM Revenue
& Customs

Customer Services
As one of the UK's largest customer service organisations, we put our customers at the heart of everything we do. Read on to find out more about our Customer Services Group.
Working in customer service at HMRC
Take a look at what it's like to work within our Customer Services Group and hear from colleagues about their experiences.
Who we are
Our Customer Services Group (CSG) is one of the largest business areas at HMRC. Through telephony, post and digital services, we handle more than 50 million customer calls and answer around 15 million items of customer correspondence each year. To do this we have a large cohort of customer service advisors based across the country in our regional centres.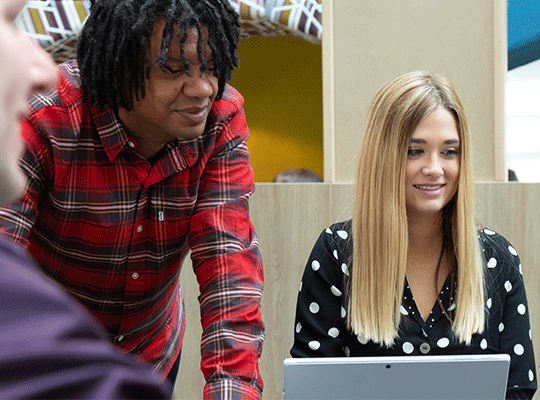 What we do
The Customer Services Group are the voice of HMRC, the team deal with a whole range of areas including compliance and enforcement, benefit and tax credit payments, debt management and tax queries. The team use their brilliant communications skills to give our customers the best possible experience no matter what their query or needs.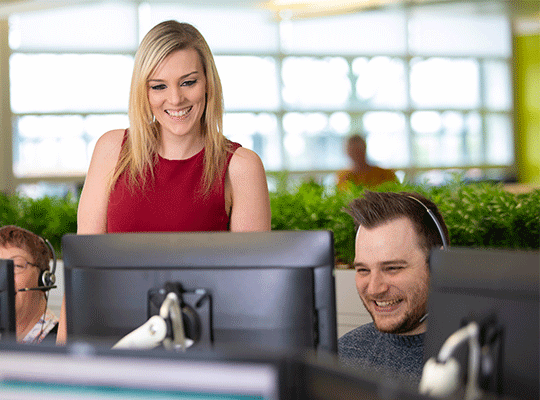 Customer Services Advisor roles
Our Customer Services Advisors at HMRC help customers with their questions or issues over the phone and web chat. They are also responsible for taking payments and keeping customer records up to date. Find out more about our advisor roles and what the job involves.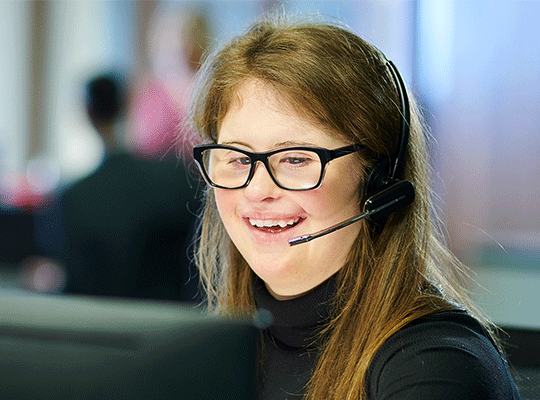 The Surge and Rapid Response team
The Surge and Rapid Response team (SRRT), are a team based within the Customer Services Group at HMRC, however, the work they do takes them across the Civil Service. They are a unique team who deal with 'surges' in demand across all government departments.
SRRT's experience in customer service roles allows them to be deployed swiftly and flexibly to teams in need of priority assistance.
Find out more about the Surge and Rapid Response team here.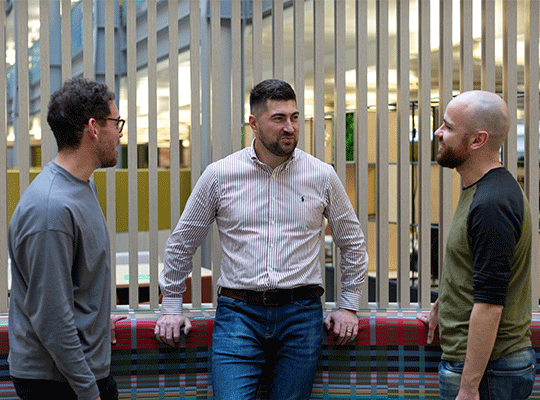 Growing your career
We have a clear ambition; we want you to enjoy working as part of our fast-paced, dynamic team. We want you to feel valued and proud of the work you do. In return, we'll invest in you, providing opportunities to grow your career and develop new skills. 
From day one you will be supported with learning to have quality career conversations with your manager and have access to schemes like the CSG Firelighters, who work with the senior leadership teams to promote change.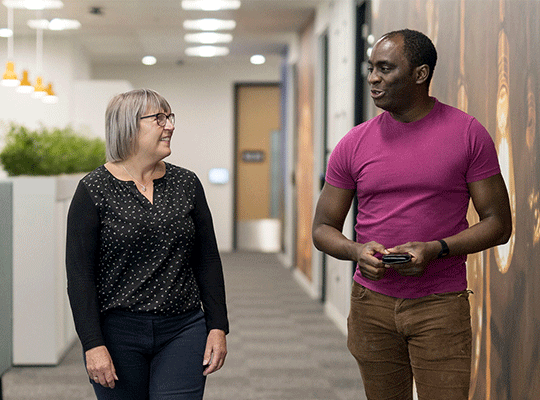 Equality and diversity
All HMRC staff have been taking part in race equality workshops to understand colleagues' lived experiences and to continue the conversation on race to influence and impact change. In CSG, we have set up a reverse mentoring scheme enabling colleagues to mentor and coach senior leaders based on their experiences. We are committed to providing opportunities for all to achieve. Stride is an award-winning mentoring and self-development scheme designed especially for people who identify themselves as coming from lower socio-economic backgrounds.
Find out more about our culture and values here.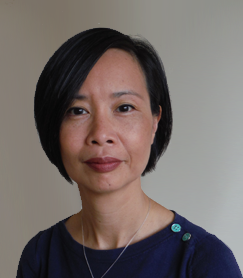 Our customers are at the heart of everything we do and we're passionate about helping individuals and businesses get their tax right. We couldn't do all this without our dedicated workforce and we pride ourselves on delivering an inclusive working culture.
Customer Services blogs
Find out more about what it's like to work in the Customer Services Group, including a day in the life of our customer service colleagues by reading our blogs.
Customer services blogs
The Operational Delivery Profession
Our Customer services colleagues are part of the Operational Delivery Profession (ODP). Find out more about the profession by clicking the link below.
Operational Delivery Profession
Customer Services Group business areas
Our Customer Services Group (CSG) is made up of different business areas. Find out what to expect within the different parts of CSG that you could be appointed to.
Customer Services Group business areas
A great place to work
We're committed to creating a great place to work for all our colleagues. Our aim is to make a fulfilling career at HMRC accessible to you.
Life at HMRC
Learn more about Life at HMRC from our employees.
Read our blog