Civil Service


Hafsah Butt
Hafsah Butt, 21, works in the Department for Digital, Culture, Media and Sport as a Recruitment Coordinator, Read their story below.
Tell us a bit about your journey into the Civil Service
I learnt about the Civil Service when I was in my second year of university. Someone from the Fast Stream came in to do a workshop with a group of students interested in learning about the Fast Stream and what it's like working as a civil servant. I had never really considered a career in the Civil Service before this as I didn't know much about it. However after this workshop I did further research and looked into different opportunities within the Civil Service. 
When I was in my final year of university I would often browse new job opportunities on the Civil Service jobs portal and started to apply to anything that interested me. I did a Geography BA degree and was very flexible and open to what sort of role I wanted - I was keen to try anything that sounded interesting to me! After graduating, I stumbled across the role of Recruitment Coordinator at the Department for Digital, Culture, Media and Sport. The type of role and department both sounded fascinating to me so I applied not thinking I would get it. I was so happy to receive the call that I got the job and couldn't wait to start my journey in the Civil Service.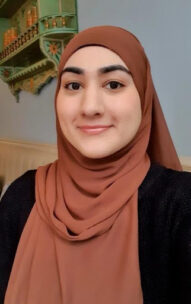 Describe a day in the life at your current role
 A day in the life for me at the moment is working from home, so I start the day around 7:30 and go for a walk. I get back home in time to login to my laptop at 9am. I start by creating a to-do list for the day. I then check and respond to my email and the shared mailbox, actioning any unfinished tasks from the day before. At 11am I have a Morning Briefing with my team which consists of everyone in the Recruitment team. We discuss any updates in our team and any queries or concerns that anyone would like to raise. The main chunk of the day is getting through my to-do list. Some of the tasks I do are preparing sift and interview packs for Vacancy Holders so they can score candidates and progress them on to the next stage in the recruitment process. I also have several sift and interview results and ID documents to upload to the system. Around 1pm I normally have my lunch break. At 3pm is the Team Huddle which is a really nice round up to the day and a nice chance to catch up and discuss any queries we came across in the day. I finish the day at 5pm where I check my to-do list for the day and write anything down that needs actioning the next morning.
Tell us about your Civil Service highlights and successes so far
I have been in my role since January 2022, so around two months and I am really enjoying it so far. I had no idea what to expect joining the Civil Service as a recent graduate and no experience of full time working. A highlight for me so far has been meeting my team! Although virtually, it has been so lovely meeting and working with everyone and having that regular communication and interaction twice a day in our meetings which I really appreciate.
Although it has only been two months since I started, I am pleased with what I have achieved so far. I have picked up the fast-paced nature of my role very quickly and managed to deal with some difficult queries. The team has been an integral part of this and has helped me settle in amazingly. 
Tell us a bit about your team / colleagues
My colleagues are such lovely people and amazing to work with. The whole team has been incredibly supportive, accommodating and helpful since I started my role and helped me to settle in very quickly. Our team meetings are great because we can have our serious conversations about work related things and then have fascinating conversations about something totally random afterwards. The team has such a great dynamic and I'm very happy to be working with them.
What are your hobbies, and how is your work/life balance?
Outside of work, I enjoy being outdoors so I will take any opportunity to go into town, go out to eat with my friends and go to the beach - I live in Brighton so it's very easy for me to get there! I also enjoy dance fitness and listening to podcasts. My work/life balance is pretty good at the moment and well structured. I try my best to keep my work within the hours of 9-5 which allows me to enjoy my evenings and weekends. It's easy to get overwhelmed when you have a lot of work piling up in the day, but it's important to be disciplined with it to keep a good work/life balance. To manage your workload, I would recommend inputting all the tasks you have to do in your calendar so you can keep track and also colleagues know when you are busy. This helps to manage your days better so you can enjoy the rest of your day!
What makes you proud to be a Civil Servant?
The effort, determination and kindness of my colleagues makes me proud to be a civil servant. Although I haven't been in the Civil Service for long, I can already feel the sense of community across my directorate and the wider department. Everyone seems like they are happy to be here and truly excited and interested in the work they are doing. It's great to be part of a team that strives to do their best in all the work they do and a department which brings about positive change and growth in this country. 
What advice can you give someone unsure about the Civil Service?
I would say go for it! Honestly, just try it out and apply for a job here because once you start this journey there are endless possibilities. There are so many opportunities and avenues you can explore once you join the Civil Service and it's a great way to start your career, even if you are unsure of what to do after you graduate. I didn't know much about the Civil Service until I reached university and did some research. I'm glad I properly looked into it because when you do, you realise there is something for everyone in the Civil Service. There are so many types of roles and multiple departments it's like its own mini world with every type of career. There's no harm in applying and seeing where it takes you. I'm glad I did!
Back to National Careers Week Hub
Return to the National Careers Week Hub to find more information about joining the Civil Service.
Back to Hub
Back to Blogs
Return to our list of blogs from apprentices, fast streamers and more.
Back to blogs