Department
for Exiting the
European Union
Working for the Department for Exiting the European Union
We are the department tasked with delivering on the historic decision of the British people to leave the EU. We're committed to delivering EU Exit and building a successful future for our country outside the EU. Could you play a role in this unique and crucial work?
Join us for a once in a lifetime professional opportunity
We attract the most capable minds needed to make history by delivering EU Exit and building a strong partnership with the EU.
But it's not just about what we do - it's how we do it. We're a small, exhilarating department focused on policy development and delivery. We offer civil servants early exposure to ministers and senior officials; opportunities to develop critical expertise in the UK's relationship with the EU; and tailored staff development opportunities that are second to none.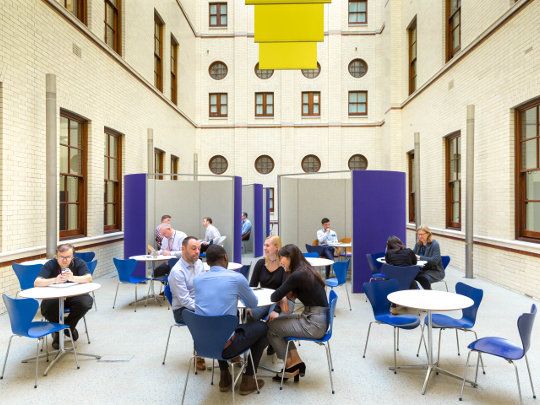 We're committed to creating a fair and inclusive working environment. The DExEU offer brings to life our commitment to supporting everyone to give their best; to use their time here to develop their potential; and, longer term to achieve their aspirations.
In joining us, you will become part of a diverse group of people who have been hand-picked from across Whitehall and beyond to make history.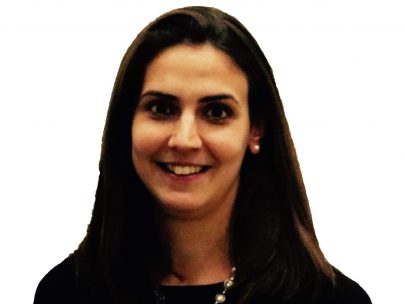 Growing a department from a handful of staff to 700+ has allowed us to explore creative solutions to give our staff the work-life balance they deserve. I've just finished my time job sharing with another Director, and still enjoy my working from home day so I can do school drop off and pick up.
Since July 2018, we've arranged 38 trips for ministers to travel across the EU to discuss our work
Since January 2019 we've coordinated 200+ events with other government departments on EU exit issues
Since July 2018, we've consulted 150+ businesses, academic institutions, charities and individuals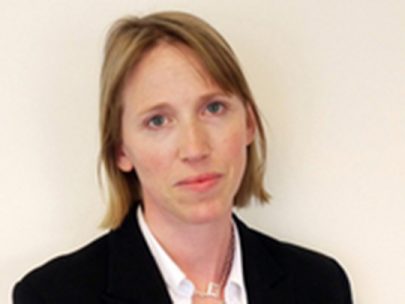 DExEU is different with an exceptional context, set in a fast-paced environment. You will support and influence the delivery of a top government priority. We require innovation and creativity to forge a new relationship with the EU, ensuring we have the skills to support our negotiation strategy.
Join us and you'll experience the DExEU offer, including:
mentoring and coaching opportunities
a strong focus on learning and development, including bespoke EU Exit-specific skills
a flexible and competitive reward offer, including retention bonuses
active diversity and inclusion networks with senior champions
supportive family-friendly policies and flexible working

maternity, adoption or shared parental leave of up to 26 weeks full pay followed by 13 weeks of statutory pay and a further 13 weeks unpaid, and paternity leave of 2 weeks full pay.
DExEU is a time-limited department and everything you do here matters. The DExEU offer supports you to do all this to the best of your ability, gaining maximum personal benefit and supporting the department's objectives. Our pace, context and size give you accelerated opportunities to develop essential Civil Service skills.
Working to secure the best future for the UK
Since our inception in June 2016, we have been dealing with the highest profile and most complex government work, but as we're working in an unprecedented context we're also using more innovation and creativity. If you're interested in joining us, read the articles below for more information on how we use innovation to achieve our goals.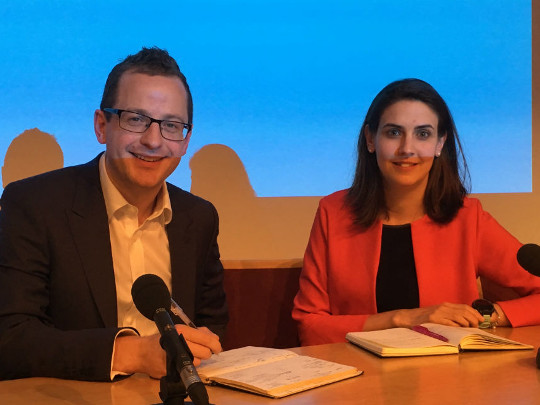 Hear from Helen and Richard on their unconventional approach to job sharing and their five top tips to achieve job share success.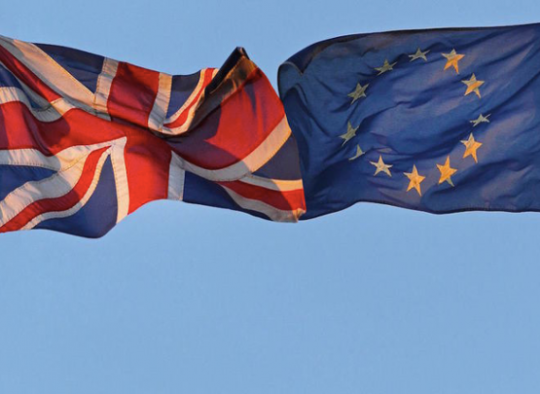 The professionals behind the delivery of Brexit are determined to think beyond a single, albeit significant project.