Department
for Exiting the
European Union
Working for the Department for Exiting the European Union
Following the choice made by the people of the United Kingdom, we are leaving the European Union. We're committed to doing everything we can to secure a successful future for our country.
Join us in securing a successful future for the UK
We are working to achieve a successful outcome in the negotiations and domestic preparations to ensure the UK seizes the opportunities and meets the challenges of EU Exit.
Whatever your role, your work will contribute to securing the best possible deal on the UK's departure from the EU, and build a deep and comprehensive future partnership between the UK and the EU.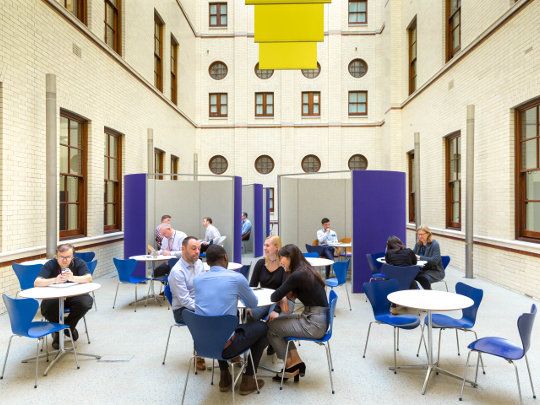 But it's not just about what we do, it's how we do it. Staff were fully involved in shaping and identifying our values of Embracing our exceptional context, being Empowered to deliver, and Fostering collaboration.
All of us at DExEU are committed to public service and to doing everything we can to secure a successful future for our country. We want you to embrace our unique context and to give you every opportunity to bring your skills, knowledge and personal drive to bear on this important work. We want to ensure everyone feels engaged, motivated and supported. We will value you - for your experience, your dedication and your drive. That's why we've committed to supporting you to give your best. You can use your time here to develop your potential and, longer term, to help you achieve your aspirations.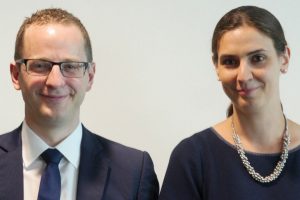 DExEU was created almost overnight and tasked with delivering what is widely recognised as the most complicated peacetime project for the Civil Service. Growing a department from a handful of staff to over 600 today, in order to deliver this task, has called for new ways of working together.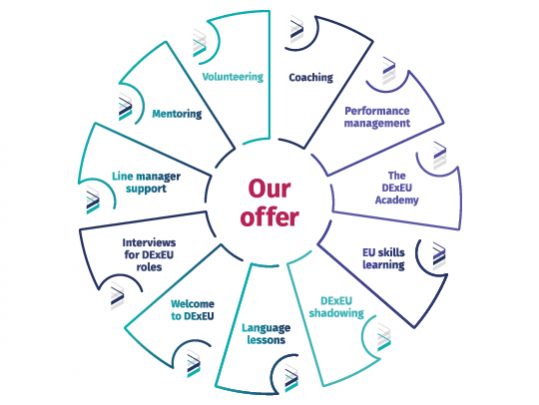 We have coordinated policy work across government to shape the 12 objectives for the negotiations
We've engaged with devolved administrations, Crown Dependencies and Overseas Territories
We've developed a picture of policy changes required across government to support a smooth exit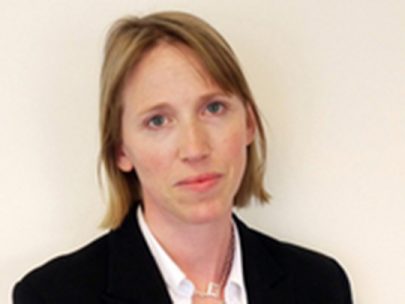 DExEU is different with an exceptional context, set in a fast-paced environment. You will support and influence the delivery of a top government priority. We require innovation and creativity to forge a new relationship with the EU, ensuring we have the skills to support our negotiation strategy.
When you join us, you will have:
bespoke learning, such as EU skills development programmes
coaching and mentoring, including reverse mentoring
shadowing colleagues and an opportunity to sit on a shadow board
line manager support and 360 feedback

maternity, adoption or shared parental leave of up to 26 weeks full pay followed by 13 weeks of statutory pay and a further 13 weeks unpaid, and paternity leave of 2 weeks full pay.
Working to secure the best future for the UK
If you are interested in trade, investment and the work we are doing to secure a prosperous future for the UK, you may also be interested in the International Trade Profession and the Department for International Trade.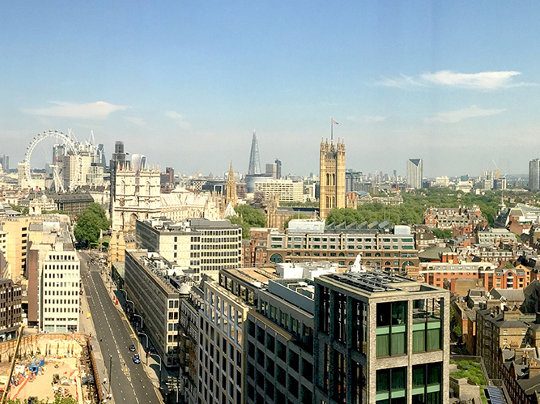 We work to secure UK and global prosperity by promoting and financing international trade and investment, and championing free trade.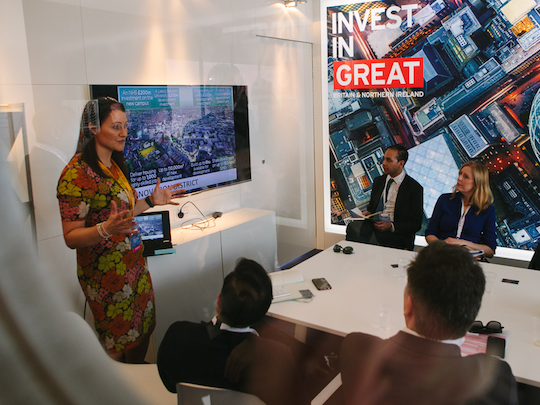 Our profession is working to build the trade expertise we need to maximise opportunities for the UK as we prepare to leave the EU.