Digital Secondments - FAQs
Email the Secondment Unit at secondmentunit@cabinetoffice.gov.uk to have a conversation.
Frequently asked questions
What projects will I be working on?
You will enjoy unparalleled opportunities to deliver the type of high impact technology and data projects that are only possible in government. You'll be matched with a government department that is looking for your unique skill set; have access to senior decision makers; and help tackle public sector challenges making a difference to people's lives in the UK.
What employment experience do I need to have to qualify for the scheme?
There are a range of different digital, data and technology roles available which require different skill sets. You must have the relevant skills and experience for the digital role you are interested in being seconded to.
I'm interested, how do I find out more?
Email the Government Secondment Unit in the first instance at secondmentunit@cabinetoffice.gov.uk to have a conversation.
How long is the recruitment process?
From initial phone call to further conversations we expect to complete the initial matching in between 3-4 weeks.
How does a Secondment work?
You would continue to be employed by your existing employer and your continuous employment at your home organisation would be unaffected. Your salary and benefits would remain unchanged and you would continue to be paid by your existing employer. We will reimburse your employer.
How long will a Secondment placement last?
The initial secondments contract will be for up to 12 months, with the possibility of extending for a further 12 months. However any placement length will need to be agreed between you, your host department from the Civil Service and your home organisation (your existing employer).
Who is administering this Secondment programme?
The Secondment programme is being run by the Secondment Unit in the Cabinet Office in partnership with the digital, data and technology function in the Central Digital and Data Office (CDDO).
Is there an opportunity to extend my Secondment into a permanent appointment?
The secondment is not a permanent Civil Service role. Permanent positions will be subject to the standard application process for roles.
When will the Secondments start?
The secondments are expected to start from November 2023 though this may vary depending on the role.
Where will the secondments be based?
Secondment placements will be in various locations across the UK, although some additional travel may be required to other UK-based offices operated by host departments. Please specify if you have any geographical restrictions at the time of expressing your interest in secondment opportunities.
Will I be able to work remotely?
All Secondments are expected to be based in the UK for the duration of their Secondment. You will be given a dedicated workspace in your host department locations and may be allowed to work flexibly or in a hybrid manner.  Depending on the nature of the placement, you may be able to discuss flexible working arrangements with your host department once offered the role.
Are any part-time positions available?
At this time all of our positions are full time roles due to the critical and urgent nature of the work. However, we appreciate it may not be possible for you to be released from your home organisation on a full time basis and there may be some flex in some of the roles/locations so please get in touch to discuss. You may also be able to agree flexible working arrangements, such as compressed hours, with your host department once you are offered the role.
I have a disability. What support is available during the process?
The Secondment aims to recruit individuals from a range of different backgrounds and provide every candidate with equal opportunities. If you require adjustments to allow you to complete the process, you will be given the opportunity to indicate this when you apply and we will arrange this for you.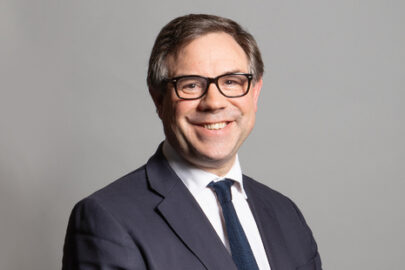 We are embracing the opportunities of digital and AI and what that will mean for making us more efficient and improving the services we deliver.
Am I eligible to work in the UK on this Secondment programme?
You are eligible to apply for the secondment if you satisfy both the Nationality requirements (A) and Right to work/Immigration requirements (B).
A) Nationality requirements (Civil Service Nationality Rules)
You are eligible to apply if you are a:
British citizen
European Economic Area (EEA)
Commonwealth citizen
Swiss national
Turkish citizen, in some circumstances
You must be a British citizen to apply for some posts, particularly those related to security and intelligence. Where this is the case, these placements will be clearly marked.
Nationality requirements are explained in more detail in the Civil Service nationality rules.
B) Right to work / Immigration requirements
You must have the right to work in the United Kingdom and meet the Immigration and Visa requirements. Further details can be found on the GOV.UK Visas and Immigration page.
Can you advise on visas? Is sponsorship available?
We are unable to offer advice on Visa and Immigration cases to applicants. The Digital Secondment Programme does not sponsor visas.
Civil Service Departments
There are hundreds of departments and agencies that make up the Civil Service. Whatever your passion, there's a department that will be the perfect match for your knowledge and talents.
Find the right department for you