Government
People Group

Shared Services for Government
The Shared Services Strategy for Government was launched in March 2021, with the aim of modernising the back office of government. This includes replacing legacy systems which are facing end of life in terms of contract support and technology; it contributes significantly to Civil Service modernisation and reform.
The story of Shared Services for Government
The first year's progress of the strategy and looks ahead to delivery.
What does the Shared Services strategy do?
Currently, around half a million civil servants deliver over 15 million transactions a year at a value of around £278bn across functions including HR, finance, payroll and procurement.
To service these transactions, Government spends around £525m a year on shared services, with over 100 siloed departmental based systems.
Key aims of the Strategy are:
to improve the user experience for civil servants
offer the taxpayer better value for money
provide the Civil Service with insights and information management tools that enable the operation of future-proofed, flexible systems and services
Most of the systems that run back office tasks across the Civil Service today are approaching end-of-life, are overly expensive to maintain, and many have contracts that are due to expire soon. Implementation of the Strategy so far has seen 18 departments and over 100 arm's length bodies now working in five clusters to create five shared service centres (SSCs). The Strategy also delivers improved process transformation, commercial convergence and greater interoperability between departments and systems.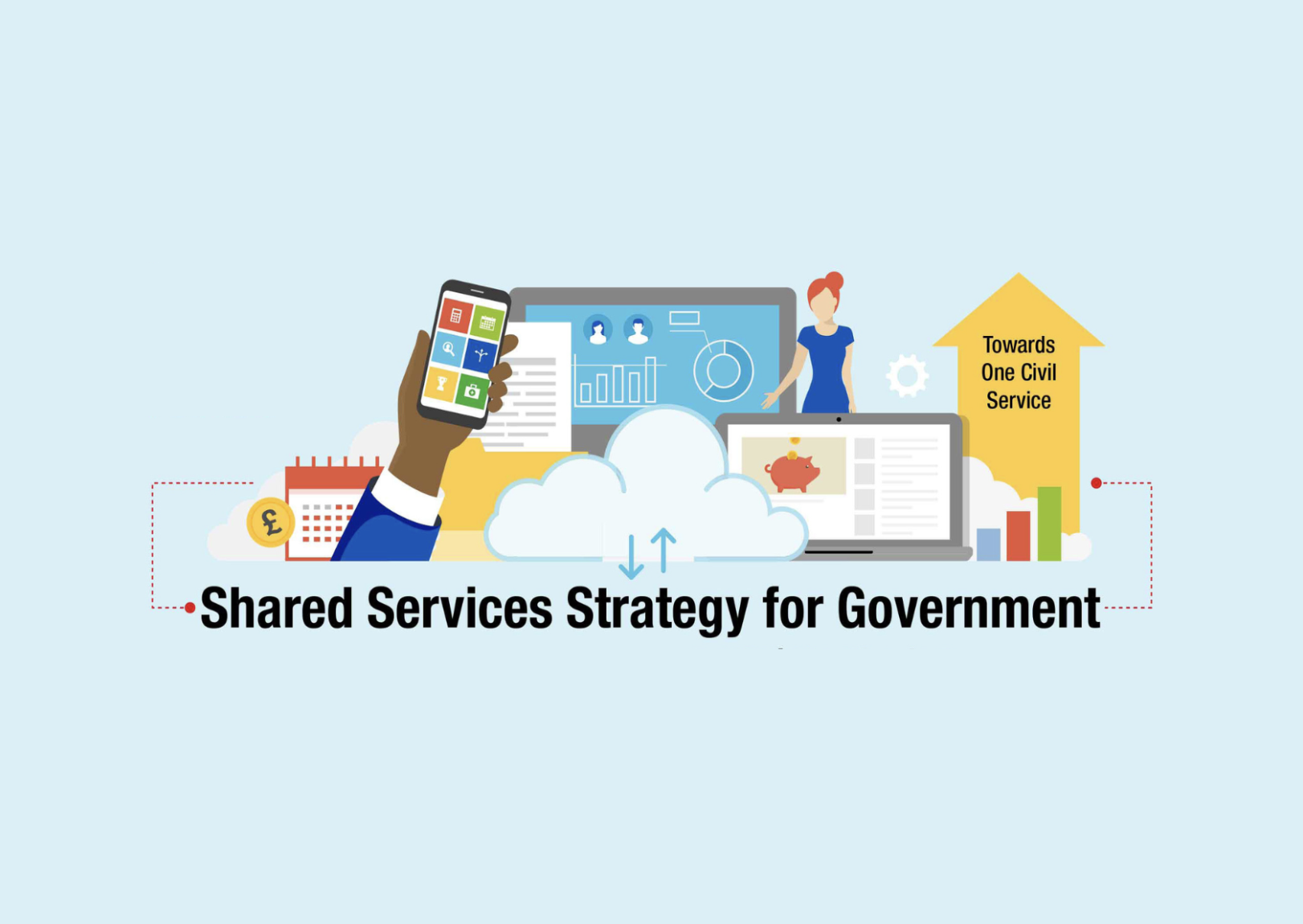 The role of Shared Services for Government
The Cabinet Office Shared Services team is the policy lead for shared services in government, working across departments to make it easier for civil and public servants to use platforms for HR, finance and payroll.
Our ambition is to deliver the vision to free up Civil Servants to focus on what they do best: engaging with, and delivering for citizens.
As the Strategy moves from planning into delivery, we are supporting clusters and functions to develop and implement change as a strategic delivery partner, whilst continuing to provide key assurance and alignment to the key strategic priorities for Ministers.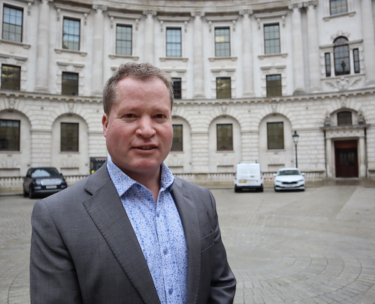 I'm proud to be leading the shared services strategy for government. In partnership with our five shared service centre clusters and the functions, we are improving the working lives of all civil servants with modern systems and processes that harness the power of data and automation.
Forming Clusters
When departments were grouped together, existing relationships and departmental characteristics were taken into account (i.e. technology, size/scale, complexity, service requirements, historic/current investments).
There are now 18 departments working together in 5 clusters that will form the Shared Service Centres (SSCs):
Defence (MOD, civilian and military staff, veterans)
Overseas (FCDO, staff overseas)
Synergy (Defra, DWP, HO and MoJ)
Matrix (DESNZ, AGO, CO, DSIT, DfE, DBT, DCMS, DHSC and HMT)
Unity (HMRC, DfT and DLUHC)
Civil Service Departments
There are hundreds of departments and agencies that make up the Civil Service. Whatever your passion, there's a department that will be the perfect match for your knowledge and talents.
Find the right department for you