Civil Service


Caitlin Heal
Caitlin, 23, joined the Civil Service as an apprentice 2 years ago.
Tell us a bit about your journey into the Civil Service
Initially I followed the Civil Service on social media, as I had been to a job fair and representatives had been explaining about the apprenticeship schemes.
I started working at the IPO as a Business Administration Apprentice back in May 2021. During the recruitment process, I was able to rank the available roles in preference order, I chose the Transformation support role and got selected for that which is where I now work in the Project Management Office.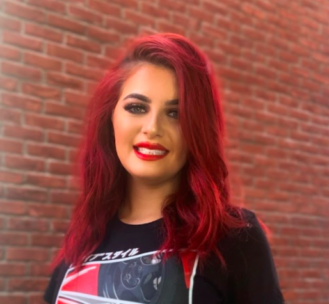 Describe a day in the life at your current role
No two days are the same, working in transformation means I get to interact with several people from different backgrounds and roles to learn new things. My team has a meeting each Monday morning to check in and discuss the week ahead where we talk round any concerns or share any knowledge.
The work I carry out can vary from updating the risk register, booking meetings for programme and senior stakeholders, taking minutes at meetings, creating presentations for meetings, chasing and recording of actions, onboarding new starters, and much more. 
Tell us about your Civil Service highlights and successes so far
Since being in the Intellectual Property Office, I feel much more confident. I overcame my fear of public speaking and learnt how to manage anxious feelings. A couple of months after I joined, I volunteered to present slides at a Transformation Stand Up to update a large audience on the responsibilities of the Project Management Office alongside my colleagues. This presentation was a major milestone for me, as it is not something I would normally do. I received a lot of support from my team. 
I have been on many courses made available through Civil Service Learning which has given me the knowledge and skills to carry out my work efficiently.
Tell us a bit about your team/colleagues
My team has multiskilled roles in the Project Management Office. These range from a Programme Manager, Project Managers, Programme Support, Planners, Delivery Leads, Data roles, Business Support, to name a few. 
All of our roles interlink to support the wider Transformation Programme. The team is ever-growing and has a mix of permanent staff, contractors, and fixed-term development posts.
What are your hobbies and how is your work-life balance?
One thing that I enjoy about Civil Service is the attitude towards taking leave and having a good work/life balance. I enjoy using the flexi scheme when I have appointments to attend or fancy a change in my usual work pattern to do things outside of the traditional 9-5.
I regularly go to the gym but don't like going at peak times when it's overcrowded. The flexi scheme lets me go whenever I want, as long as it doesn't interfere with urgent work. I'm interested in cars and enjoy being able to have the weekend off to meet friends, work on or clean our cars and go to automotive events.
What makes you proud to be a civil servant?
I'm proud to be part of an organisation that values and empowers its people, has a competitive salary, and allows me to work remotely and be trusted. Colleagues I have met are very friendly and will always strive to help. I'm proud to work with likeminded people who are keen to develop, have motivating objectives set by the organisation and have transparent leaders. 
What advice can you give someone unsure about the Civil Service?
Joining the Civil Service was the best decision I made. The benefits of the pension scheme are unmatched and make me feel excited about my future. The opportunities are endless and there is a big focus on people, it's a great opportunity to develop and learn new things.
Back to National Careers Week Hub
Return to the National Careers Week Hub to find more information about joining the Civil Service.
Back to Hub
Back to Blogs
Return to our list of blogs from apprentices, fast streamers and more.
Back to blogs