Samaira - Level 4 PR and Comms apprentice
Samaira is working in Cabinet Office and is completing a Level 4 PR and Comms apprenticeship.
What made you choose an apprenticeship over university?
I applied to university to study Politics and International Relations but decided that wasn't the right path and started looking into other possible alternatives (e.g. Gap year, Apprenticeships). I was interested in the Civil Service as my dad works there and my brother previously did the same apprenticeship I am doing now, so he suggested I look into it. I like that I am earning money whilst learning, developing new skills and enhancing current ones.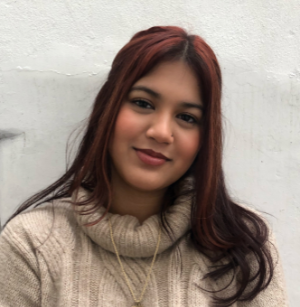 How have you found joining the Civil Service?
The application process was different to other interviews, I had to design a campaign. It felt really good to be designing something and having ownership over it as part of the interview process. Since joining the CS, the variety has been good, as I wasn't sure what I wanted to do exactly and through this apprenticeship I was matched to a role and department. I actually found out I would be working in the Cabinet Office on the same day I got my A Level results! So far I've found the Civil Service to be very supportive, with a good cohort of apprentices and a supportive and understanding team helping me settle into work life and balance the needs of my apprenticeship.
How is your apprenticeship helping to support Civil Service?
The information I learn in my seminars and the assignments I complete has taught me information and skills on communications and PR. Working in internal comms. I have been able to take the content I am taught and develop it into skills that are useful to complete internal comms tasks. For example I recently completed an assignment where I had to write a blogpost and the writing skills that I used to do this task are similar to writing the internal staff newsletter and also drafting comms to post on our internal channel the Slack. I also do the admin to the Comms email inbox so I use all the writing skills to adequately respond to queries.
How different is work to school? Have you used what you studied?
There was a shift moving to work life and the lack of school holidays takes a while to get used to! For my Apprenticeship specifically I have used my general experience at school (for example events we held at school during specific times of the year) to help create events for our staff. We recently had a campaign called "5 Days of GDS-mas" which was 5 days of festive fun and activities for staff to take part in and I was able to provide ideas using my past experiences of things I had taken part in/done in school and translate this into ideas to use for the campaign.
What advice would you give someone thinking of an apprenticeship?
Don't be scared to do something different, apprenticeships are not promoted enough and they should be. The skills and knowledge you develop while completing an apprenticeship is not something you would acquire if you went to university. Working and learning at the same time is the greatest way to put to use skills and knowledge that you can take on and use after your apprenticeship. If you find an apprenticeship in an area you are keen to learn about or even something new like myself, the time you spend learning will not be something you regret. Even after completing your apprenticeship if university is something you want to do you can always still apply and go!
What are you hoping for in the future?
I always thought of a career in the CS but the skills I am learning and experiences so far have made me think of looking at working in different fields over my career, in and out of the Civil Service. My apprenticeship is giving me the skills to build a career that I want. Doing an apprenticeship in an area I've never learned about before has given me the opportunity to look into career paths I had never thought of before both in the public and private sector.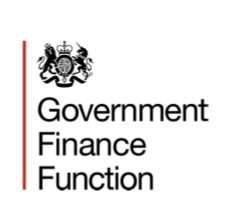 The Civil Service recognises that there are various pathways for people to take to prosper. As I approach the end of my current apprenticeship, I am excited to see what the future holds for me in the Government Finance Function.
Apprenticeships are being advertised right across the UK
A great place to work
At the core of our values are three key things - being fair and inclusive, respectful and confident, and open and engaged. In practice, this means that we celebrate difference and create an environment where everyone can realise their potential. We are looking for people who believe in our role and purpose, can think creatively and who can build trusted relationships.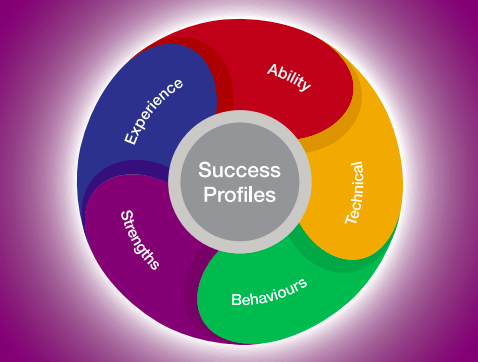 Chris Webber from the Open Innovation Team provides some advice and tips on how you can maximise your chances of success when applying for vacancies in the Civil Service.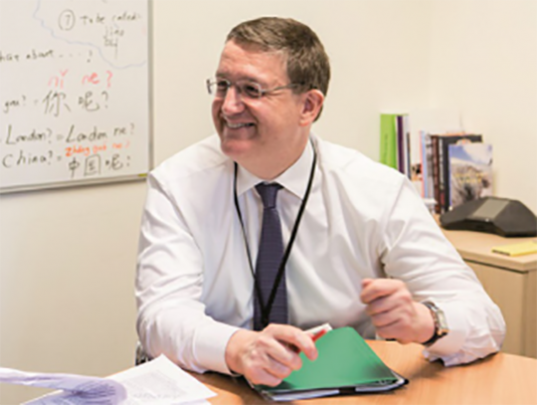 Hear from Rupert McNeil, Government Chief People Officer, on our approach to recruitment and promotion in the Civil Service.
Civil Service Departments
There are hundreds of departments and agencies that make up the Civil Service. Whatever your passion, there's a department that will be the perfect match for your knowledge and talents.
Find the right department for you